Digital transformation emphasizes data concerns in the BFSI industry
August 18, 2021 | BY Shweta Rahalkar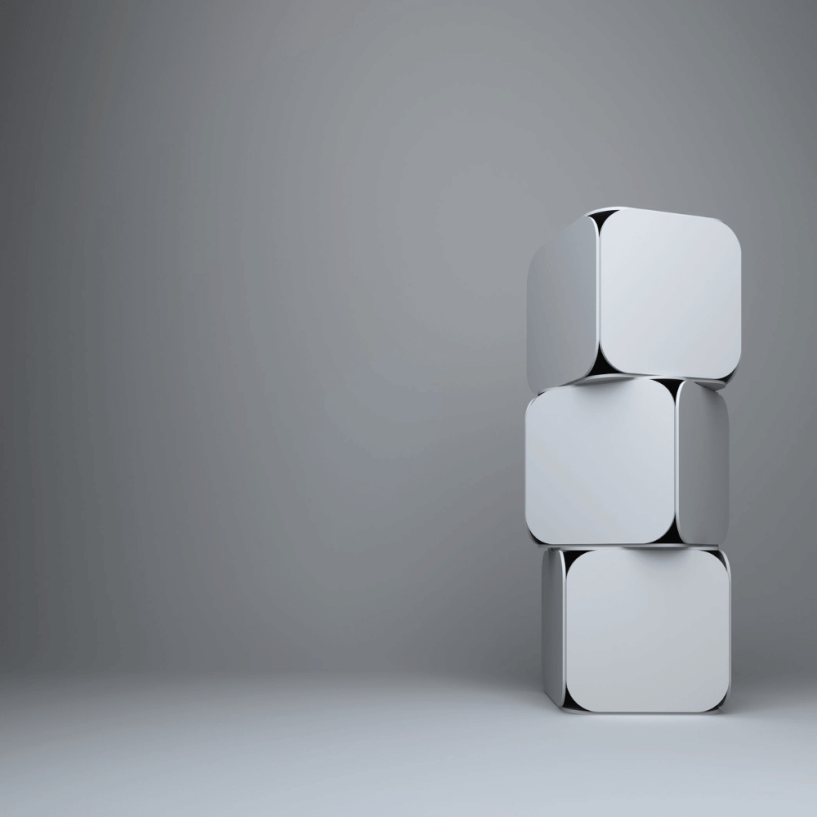 Even before the pandemic spurred a push towards digital transformation, banking and financial industry in India has been one of the leading sectors that adopted emerging technologies to drive growth and innovation in a highly competitive landscape. As we wake up in a phenomenally different post-pandemic world, the relationship between businesses and stakeholders seems to be transforming in an unprecedented manner and warrants an even more in-depth and extensive technology adoption.
When the majority of the global business community switched to a remote mode of operation last year, it transformed the way stakeholders communicated within an organization or with one another. India's Banking, Financial Services and Insurance (BFSI) industry has been ahead of the curve in recognizing this shift and bridging the critical gaps with transitions that not only boost system resilience but also provide a general ability to innovate at scale and speed.
However, successfully implementing these transformations hasn't been easy. Despite many initiatives being planned across the industry, only a handful of them have been successful in reaping the full benefits of digital transformation and reaching an optimum level of organizational agility and resilience for the continuously evolving socio-economic demands.
In this perspective, we observe some of the most critical challenges that hinder the digital transformation goals of banking and financial organizations in India, centered around efficiency and security of data across various functions.
Data-related hidden barriers to digital transformation
Digital disruptions on all fronts have fast-tracked the focus on digitalization in the BFSI industry. However, given the massive urban and rural operations coverage of banking and financial services institutions, strategizing and implementing digital transformation initiatives at scale before assessing an organization's readiness to create value from the existing data, has resulted in unsatisfactory results, delayed outcomes, and created rising concerns around data security.
Data security
We live in a world of multiple connected devices. Managing these touchpoints of user interactions by synchronizing the entire user experience and breaking down process siloes has been the critical imperative for BFSI industry in the last few years. However, as the scale of interconnected systems grows and more possibilities for data usage emerge, there is a growing concern about data security, data quality, and data accuracy.
Inadequate monitoring, ungoverned data sharing practices, and compliance failures are the major concerns that necessitate a better data security strategy by incorporating hypervigilance. Whether it is implementing sophisticated encryption and authentication practices or ensuring advanced data protection throughout the value chain, proactively including significantly greater considerations for various data security risks is crucial to avoid unanticipated challenges or lags while deploying digital transformation initiatives.
Data privacy
Rigorous financial inclusion plans, digitalization, cashless economy mandates, and growing product diversification & personalization have resulted in a massive amount of data. In the wake of the pandemic and social distancing, digital payments trends soared, with India being one of the top countries leading in digital payments worldwide. Together, this scenario has drastically increased the data volume used by the BFSI sector, as well as the data privacy risks associated with it.
Amidst the growing risks of unwarranted data exposure, effectively storing, processing, and protecting user data while following changing region-specific regulatory compliance standards is a critical requirement for the BFSI industry. During digital transformation, these standards and processes are put to the test with a rapidly growing inflow & outflow of data through digital streams, entailing a pressing need for new, evolved data privacy safeguards that are scalable to new systems and environments.
As the BFSI organizations increasingly move towards cloud to meet their new scalability and agility goals, putting in place an extensive risk assessment plan is crucial. It is also equally important to define critical evaluation criteria such as regulatory compliance, business-centric frameworks, and well-defined technical standards in order to foster customer trust, reduce non-compliance-related expenses, and secure both business and customer data.
Risk of data loss in shared environments
Shared environments like cloud have proven to be a catalyst for the democratization of data & analytics and an increasing volume of data users across various functions. As new omnichannel workflows, stakeholders, and digital value chains emerge in these shared environments, the risks of data loss too considerably rise, both during and after cloud deployment.
However, there is a vast potential in the right cloud strategy that can help to minimize the risks without compromising on value creation significantly.
The first step in ensuring zero data loss during transition would be comprehensive, built-for-business cloud migration frameworks for enhanced cloud security. The following stage would be to enable and implement preventative controls and best practices for data use, data re-use, data sharing, and data stewardship to avoid both internal and external risks of data loss without limiting the scope of data supply chains. Furthermore, strategically leveraging cloud capabilities to efficiently scale data security initiatives will be instrumental in optimizing resources and expenditures.
Lack of data readiness
Be it onboarding new customers digitally, transforming customer experience with better customer 360-degree records, or employing AI/ML for better efficiency in security & compliance, the BFSI industry has immense benefits to harvest from digital initiatives. But effectively managing the vast volume and diversity of data spread across disparate locations has become a key impediment for the industry. The lack of data-readiness is not only impacting the pace and success of digital initiatives but also hindering the organizations' ability to maximize value out of available data and analytics to drive business goals after the transformation.
BFSI industry's main obstacle with managing all the data has been the challenge of continuously altering data and its relationships. This is where having a business-centric data fabric with robust data governance capabilities can play a huge role. A comprehensive data fabric initiative can help get business data ready for digital transformation while creating safeguards, training frameworks, and data management processes that go a long way in optimizing value.
The emerging trends in data fabric designs are elevating the frontiers of what's possible in terms of maximizing efficiency, ROI, and performance while driving the competitive advantages of data beyond earlier perceptions.
Data governance & the interpretation crisis
Until recently, data governance across BFSI sector has been more about regulatory compliance than about unlocking the business value of torrents of diverse data flowing throughout the organization at all times. As a result, vast siloes of data can get aggregated under varying parameters assigned with different definitions. Add to it various tailwinds like numerous policy changes or government schemes, mergers & acquisitions, increasing rural digital consumer base, pandemic-induced changes, evolving marketplace complexity, and data continues to get riddled with inconsistent interpretations. While undertaking digital initiatives during such times, there is a solid need to revisit and reinterpret data governance for a far more comprehensive, uniform, and futuristic definition.
This interpretation crisis can cause several challenges that need to be addressed to realize the maximum value of transformations.
Some of the key challenges include:
Inconsistent definitions of data governance across functions & departments
Inefficient, siloed resource distribution for data asset management & governance
Limited data utilized for business analytics & insights
Fragmented access parameters across the organization
Lack of a well-defined data stewardship structure for roles & decision rights
Lack of alignment between business & IT goals
Lack of considerations for evolving accountability & ethics paradigms
A healthy, context-driven data governance framework that aligns with an organization's needs and goals can substantially help in getting the data ready for digital initiatives. It can also help build a 'single version of truth' for the data universe that considers all aspects of data with varied considerations. Some of these aspects include data quality & integrity, data lineage, metadata & master data management, regulatory governance & oversight, data security & privacy, and most importantly, data culture, to list a few.
With greater personalization, comes greater responsibility of enhancing data capabilities
The BFSI landscape is transforming dramatically. Aggressive competition from new age fintech startups, growing digital adoption amongst BFSI customers, and the post-pandemic rush to re-establish customer value proposition are driving this evolution.
Hyper-personalization has been the key enabler to cater to the evolving demands, perceptions, and preferences of customers who are already utilizing digital experiences embedded in their daily lives. Consequently, BFSI organizations have realized the importance of leveraging RPA & AI to optimize Value Per Customer through personalization and scaling these solutions at will to serve millions of customers at the same time. However, enabling a meaningful, individualized, and value-driven omnichannel experience hasn't been without its own set of data challenges.
In the absence of advanced data & analytics capabilities, organizations can stumble upon several scenarios that impede the desired outcomes of hyper-personalization:
Poor quality, unmodernized data leads to flawed insights and slow time-to-market
A mismatch between personalization goals and actual technical data capabilities puts a drag on digital initiatives
Inability to effectively leverage AI/ML hinders possibilities for cost optimization, automation, deeper analytics, and enhanced real-time decision making
Before undertaking high-scale personalization initiatives, enabling advanced data capabilities through modern data architecture, data governance frameworks, and a comprehensive data strategy is key to sustaining and capitalizing on personalization gains.
Outsmarting the odds with data-driven digital
In February 2021, UPI recorded 2.3 billion transactions across India which marked 70% year-on-year growth. Since the global pandemic emerged, digital adoption has been much faster amongst consumers than amongst businesses. With these newly emerged mandates of performance, innovation and resilience, technology transformation driven by data has proven to accelerate desired outcomes in the recent months.
Building robust data foundations in pursuit of a holistic data culture can solve one more key challenge: rapid innovation on all business fronts. When recovery and resilience are the most immediate concerns, innovation can often take a backseat. But with data-readiness, BFSI organizations can simultaneously focus on innovation while future-proofing the systems for maximum value creation.
While transformative synergies across the sector have been encouraging, there is still a lot left to achieve in terms of utilizing the immense benefits of data and data technologies. With strong IT foundations that BFSI industry has built over the decades, the task of scaling to these data-driven digital needs and getting the most out of technology investments may be less overwhelming than commonly perceived and establishes a promising journey ahead.