Legacy Modernization: When is the right time for the upgrade?
June 22, 2020 | BY Dhwanit Malani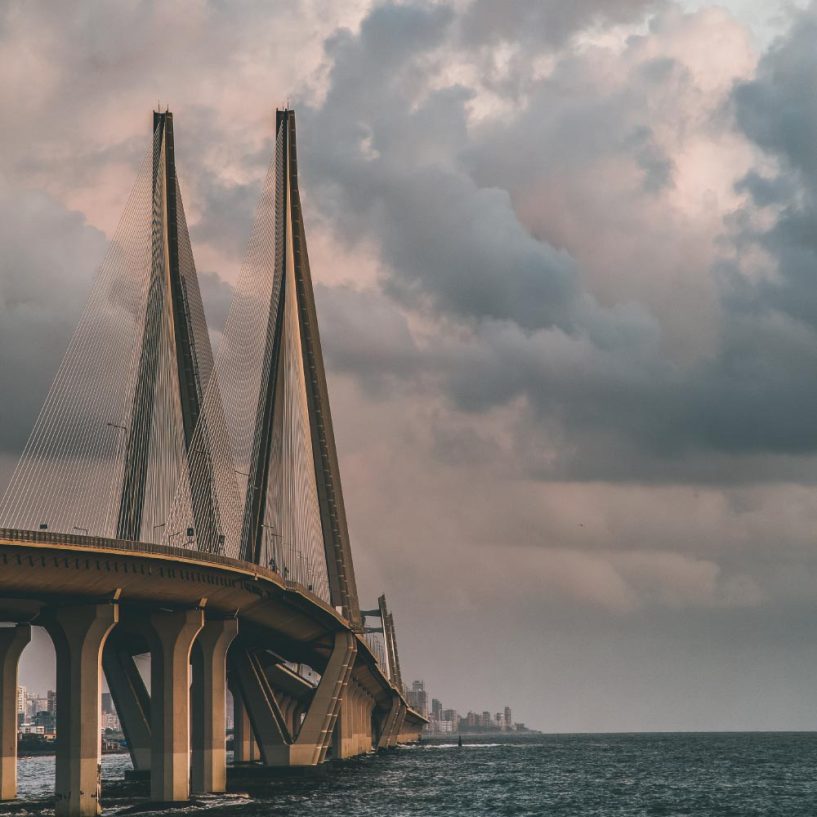 The Covid-19 pandemic has put a sharp focus on remote-working culture, creating a highly digital and contactless environment that relies on collaboration platforms to retain interconnectivity. This situation has been a powerful catalyst for digital transformation as better, more efficient enterprise systems are adapting to this remote-working culture seamlessly, revealing of how digital readiness can come in handy when crises like these emerge.
Digital solutions are filling the gaps, application modernization is pushing enterprise systems to newer capabilities, and the pandemic has exposed a large "digital divide" in India's business landscape.
Sensing the uncertain times ahead, many Indian companies are keen on sustaining productivity and cutting costs in regular operations as well as improving performance and are hesitant to move aggressively in any other direction than protecting the revenue. Yet, in fact, the productivity, performance, and business continuity may very well hinge upon how well they take advantage of this unique situation to modernize the key business areas in the coming months.
Legacy Modernization requires a steady vision
Legacy modernization may seem like a daunting task in the current times, but there is a huge compensation that awaits as a result of taking a step in that direction now vs. later. Modernization of this kind is going to yield an overwhelming lot of operational savings in the current times when continuity banks on efficiency and productivity, while safeguarding your growth opportunities in the post-COVID-future.
Companies that have already been investing in digital enablement via legacy modernization are setting a precedent in faster recovery, reduced spending, improved performance, and agility through the extended focus on digital operations. But most importantly, they're better positioned to optimize remote work conditions that govern business performance in the current times by freeing up resources, reducing operational complexities and increasing collaboration & engagement.
Is there an approach to modernization?
Legacy applications such as ERPs, finance, risk, procurement, HR, operations, etc., have traditionally been designed for the "in-office" experience, and the challenges of remote operations have exposed plenty of weak points in these systems. These challenges make legacy modernization a pivotal decision for any organization. But once you've taken the decision, how and how soon can the organization move to the modernized enterprise systems?
The decision being the first step towards modernization, it requires a complete and diligent review of various factors.
Security: How does data security change, and how is data access regulated?
Application performance: How does the application perform on a limited at-home bandwidth compared to the office LAN?
Collaborative utilities: Is the application able to provide adequate features for collaboration and engagement?
Network risks: Is it safe to move from a secure office network to the internet?
The new enterprise systems with "built-in intelligence" can also augment the remote workforce by adding in an aspect of a dependable colleague with a reliable sense of guidance. It is an aspect missed by many and must be considered crucial to optimize the modernization efforts, along with a clear identification of more such aspects that contribute towards performance enhancements.
How to accelerate transformation with Legacy Modernization
What does undertaking such transformation translate to? Does it mean a complete rebuilding of these systems to make remote working capabilities a key requirement?
Or does it mean adopting smart, innovative solutions as a part of an intelligent strategy to get the maximum value out of your technology investment?
Such a comprehensive modernization strategy covers a broad aspect of functionalities to address challenges such as re-engineering, embedding analytics, creating a Data-as-a-Service layer, leveraging RPA/Bots for repetitive tasks, integrating collaborative tools, cloud-enabling enterprise systems, as well as leveraging SaaS products to further bring in productivity and efficiency. 
While it is easy to be overwhelmed with this multi-dimensional approach to modernization, we do have a proven strategy to address this.
Here are four key steps to getting started:
Define the scope of impact on organizational performance caused by the modernization of one or more applications from the portfolio. Assess the complexity and criticality of each application you plan to modernize.
Evaluate the organization's digital maturity and take informed decisions about the next steps.
Set quantifiable goals by defining what modernization should achieve against the investment andwhat it wouldn't.
Prioritize for the faster wins and progress from there towards the more complex transformations. Assess the projects for the value they can generate and time they could demand. It is ideal to achieve early success with fast and high-impact measures to create momentum and unlock capital which results in a more confident approach towards complex measures down the line.
Execute with focus and agility
Once you are past the assessment phase, it's time to execute with a strategic approach for efficient delivery and minimum operational lags.
The following strategies are key to a successful modernization journey:
Track efficiently: Reduce inefficiencies by tracking your steps with the help of collaborative and project management tools which offer the much-needed transparency and governance.
Organize your priorities: Prioritize based on many opportunities yielded in the early assessment phase and adopt a stepped ROI-based approach to significantly reduce cost and complexity.
Integrate Cloud:  Cloud is the answer to the organization's challenges pertaining to speed, scale, costs, and the need to shift from monolithic systems to more efficient digital solutions. Leveraging the innumerable benefits of cloud is one of the most crucial steps in modernization.
Go Agile:  Half-baked and unready modules that need further rework in the final testing phases can eat up your valuable time. Bring in an agile team of product owners and scrum masters which builds and deploys production-ready usable modules to add accountability to your execution efforts.
Collaborate smartly: Engage with the right service provider who offers the competent mix of innovation, technical expertise, and rich domain experience, in order to bring about the best possible outcome on fixed costs while following timelines. 
Soar through Cloud
As emphasized earlier, the modernization initiative can rarely get the full value of its investments without making the most of what cloud has to offer. Cloud can be a crucial tool for your organization due to its powerful utilities, scalability for increased demands, and highly secure infrastructure.
When it comes to modernization, most companies can do without completely rebuilding the technology foundations or investing heavily in new infrastructure to reap the benefits from digital. Cloud-based solutions powered by the systems integrator mindset can be leveraged to reduce project complexities and costs involved in maintaining extra resources.
Modernization will go a long way
In today's business environment where the economic slowdown has put the brakes on the growth plans of major industries and where efficiency is synonymous to survival, legacy modernization goes beyond temporary continuity measures and paves a road for business growth in the long term.
It positively impacts every area of the organization where bringing in agility and efficiency converts to resource optimization and unlocking new opportunities.
Here are some key benefits modernization can provide:
Reduced complexity with fewer dependencies on highly trained resources
Increased efficiency due to better app integration with added functionalities
Low maintenance and upgrade costs
Increased security
Improved customer experience
Better analytics leading to deep business insights
Increased productivity and higher employee engagement
Better, modern collaboration capabilities
Modernization may not only reward you with a more productive and collaborative workforce in the current times, but it will also accelerate your innovation journey with the efficiency that saves costs and drives growth.
Flourishing in the digital future
According to industry surveys, over $7 trillion are expected to be invested in digital transformation worldwide by 2023. With COVID-19 pandemic, the world has seen the dawn of a new work culture that may end up challenging our notions of productivity, efficiency, and agility in this new digital-driven era.
As India familiarizes itself with remote working culture on a wider scale than it ever experienced before, it is rapidly catching up with the rest of the world to make 'work-from-anywhere' a norm by adopting digital solutions and investing in modern enterprise systems to reduce dependency on physical proximity. Industry leaders that have already leveraged traditional measures for business continuity by cutting down costs, are now swiftly moving towards technology innovation to take the performance to the next level.
However, this shift to digital will require a strategic vision by industry leaders, which focuses not only on adopting innovation but also on scaling it across the enterprise with increased engagement with all stakeholders.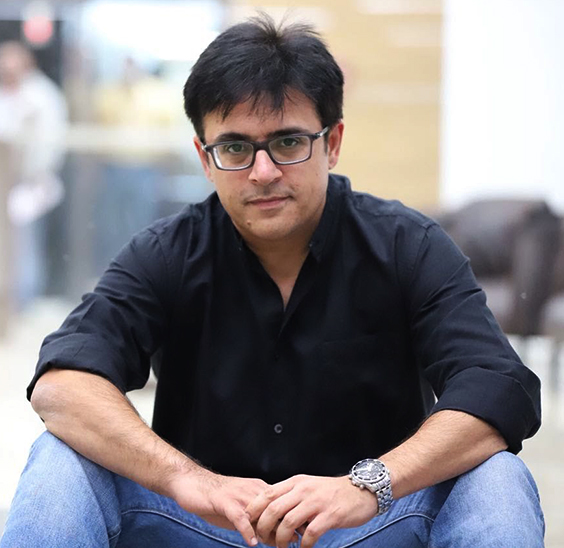 Dhwanit Malani CHIEF EXECUTIVE OFFICER
Specialized in Technology Research and Solutioning, Innovation Management, Organizational Change Management and Brand Management & Marketing.
Connect On LinkedIn