A few years ago, the work-from-home model was considered to be a luxury. With the change in time and circumstances, it has quickly turned into a crucial need for survival. Amidst global lockdowns caused by the COVID-19 pandemic, the flexibility offered by the work-from-home model has proven to be a lifesaver for many organizations.
Enabling a remote working model within the organization has been possible by addressing the challenges of infrastructure availability remotely, and team collaboration and communication. These two aspects have played a central part in the conversation.
Collaboration tools deserve the buzz they're getting
Even without the recent social distancing measures that are compelling most businesses to adopt a new working model, collaboration tools have been in use in many organizations for better governance and efficiencies to remain flexible and resilient.
According to a Gartner report, the worldwide market for social software and collaboration in the workplace is expected to nearly double in size by 2023 – a primary indicator of organizations recognizing the benefits of digital workplaces and the best practices associated with it.
Bridge transformation gaps to maintain continuity
During the current crisis, it is apparent that businesses in India and around the world which had progressed in their digital transformation journey were far more prepared to deal with such disruption than the businesses that simply focused on operational efficiencies to meet the needs of the business.
When the time came to invoke the business continuity plan to meet the unforeseen situation such as the one we are in, most plans fell short on one crucial front – social distancing and enabling mass work-for-home within organizations. This one need of current situation to ensure business continuity has put collaboration, accessibility, and robust enterprise security measures at the forefront of organizational strategy.
Apart from maintaining business-people continuity and ensuring productivity, collaboration tools have also played a key role in augmenting organizational resilience by bringing a sense of purpose to employees with the continued feeling of being a part of the team through seamless communication and collaboration.
To continue 'business in the new normal' and limiting the impact on the business and health & safety of people at such times, it is crucial for organizations to become technologically flexible with preparedness for the unanticipated scenarios now and in the future. With the current calamity demonstrating the uncertainties that lie ahead, relying on digital transformation and collaborative remote working model to gain that much-needed resilience and agility is going to be less of a gamble and more of a way of future-proofing your business in both short and long run.
Infrastructure backbone is crucial for a remote workforce
To have a productive digital workforce, organizations must empower their people with the tools required to ensure enterprise security and to enable collaboration and productivity. Along with digitizing the firm-customer relationship, the virtual model of operation shows that it is possible to digitize the firm-employee relationship as well. With this approach come evolved remote work practices and tools having remote system accesses and scalability, user administration, revised rules of employee engagement, remote governance, and efficient decision-making.
And all this doesn't have to be a Herculean task.
Let's take the intranet for example. In the social-distancing situation, an often neglected yet simple tool such as enterprise intranet becomes a savior for organizations with its built-in capabilities of workflow, automation, collaboration, and communication.
A modern intranet has worked wonders ensuring business continuity and instilling a sense of belongingness and purpose for employees for those organizations that had invested in it.
Solutions like VDI have always been considered expensive and fetching little RoI in the interim, current times tell us that companies that adopted it had a far more seamless transition to the work-from-home model when the pandemic crisis arose. Those who did not have this, had to handle the nightmare of logistics issues, shipping laptops and desktops, and other hardware to employees' residences in attempts to replicate the secure office work environment so that it was not compromised – a Herculean task for sure.
Application modernization is the next strategic step
Operational challenges while enabling a remote workforce need solutions that cater to newer demands of security, flexibility, scalability, and governance. This is where application modernization helps a company quickly and seamlessly shift the workforce from an operational structure to a continuity structure. There have been many instances where businesses have gone back to customers citing the inability to service their customers because of the inability to scale up their systems to cater to work-from-home needs. There are some that have been able to transition flawlessly. Scalable robust technology architecture is the link that aligns applications to the current business needs.
The current uncertain business environment and its demands will motivate many organizations to upscale, modernize, evolve, and reinvent their technology backbones keeping such needs as remote working ability at the center of their business needs. Application modernization will play a big part in this strategic mix where organizations will reassess how they work and how the resources can be best optimized.
A holistic approach accelerating application modernization while increasing focus on investing in more agile and scalable platforms such as cloud or building software-defined networks will be an efficient way to unlock immediate cost benefits in the demanding business environment.
Technology preparedness doesn't go unrewarded
A collaborative and proactive approach in the face of adversities is essential to mitigate risks and ensure seamless business continuity. When it became clear that the COVID-19 pandemic was a serious threat to business operations worldwide, the work-from-home model was the clear choice for organizations to ensure the safety of employees and their families.
Two weeks before the national lockdown was implemented on 22nd March 2020, Bitwise had already begun preparing to enable remote working facilities for the entire organization starting stress tests well in advance to ensure a clear and smooth transition to a remote way of working. Over half of the employees were already working remotely a week before the lockdown started, and we were fully functional from home by the 22nd. Being technologically prepared with collaboration tools, a virtual work environment, and evolved enterprise security protocols in place helped us get ready for this terrible calamity and it also brought us together as a team to seamlessly function from wherever we are.
Collaboration and infrastructure were essential components of this smooth transitioning to the work-from-home model and that too well in time.
Embrace the new normal
An innovation-based work culture stands highlighted in such unforeseen times. Businesses that were carbon-negative suddenly are contributing to the environment with reduced needs. And this crucial aspect is silently being enabled by the work-from-home model, powered by collaboration tools enabling efficiencies and positive governance.
Currently, we are on the cusp of witnessing a critical movement in the direction of digital transformation, a revolution that has already been picking up pace in a highly competitive business environment. By playing a central role in how organizations function in adverse times, collaboration tools and infrastructure availability will have changed the conversation from 'why' to 'how' within a period of a few months.
Even as the world overcomes this calamity, organizations will have to embrace the new standards of agility, building an innovation-based culture that encourages these transformations, to reach new paradigms of efficiency, productivity, and resilience in the post-COVID-19 world.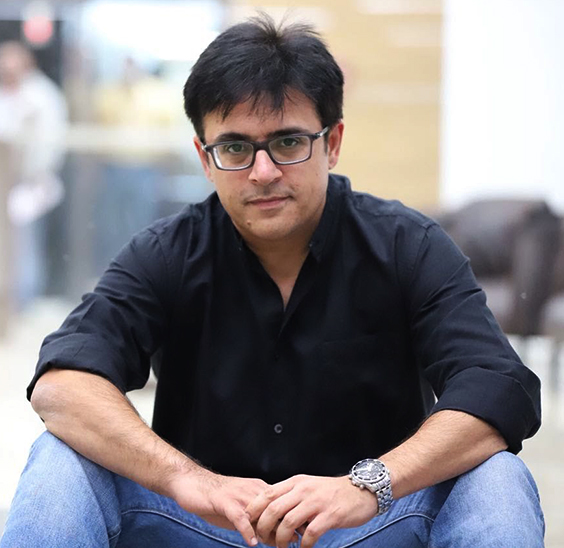 Dhwanit Malani CHIEF EXECUTIVE OFFICER
Specialized in Technology Research and Solutioning, Innovation Management, Organizational Change Management and Brand Management & Marketing.
Connect On LinkedIn