The rise of low-code and the potential of Microsoft Power Fx
August 19, 2021 | BY Sudeep Roy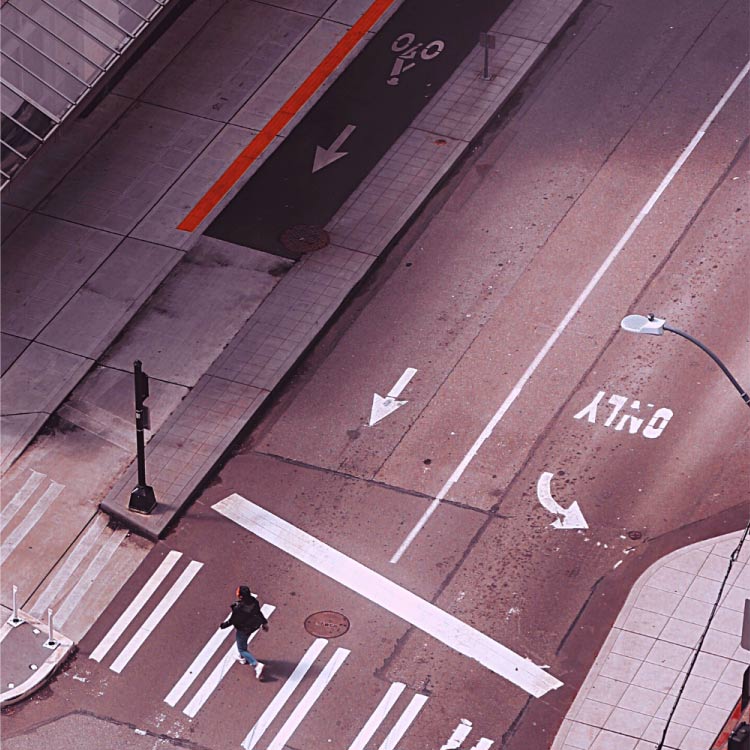 In recent months, technology adoption has soared across India, with an increased focus on the rapid optimization of processes and innovation delivery. According to Nasscom Strategic Review 2021, Indian tech contributed to ~8% relative share to National GDP with a 52% relative share in services exports in 2020, despite the extremely challenging economic conditions. And the stats continue to rise.
The urgent need for technology adoption has renewed the spotlight on efficient & scalable autonomous software development through low-code and no-code platforms. In times where technology leaders are hard-pressed to find the vantage point between the need to transform obstinate legacy stacks and the need to adhere to tight budgets & timelines, low-code/no-code platforms are becoming increasingly preferred choice for many reasons.
The buzz around low-code or no-code platforms
Low-code software development has been in practice for quite some time, yet its prevalence has been limited to select scenarios and players. As the mandates for agility and performance evolve over the last decade, businesses have had to look for value through closer integration of business and IT processes with greater automation and democratization of technology controls to empower users across both spectrums.
On a more granular level, some key reasons drive the shift to low-code development.
Faster application delivery
With the overwhelming changes in the new normal, businesses had to calibrate their applications to new requirements, often in a very short timeframe or with minimal resources. Low-code development has been highly effective in enhancing CIOs' and CTOs' ability to capture the innovation edge while empowering software developers as well as business users to build, deploy, and manage new applications with greater agility through pre-built templates and model-driven logic.

Tackling the technology talent scarcity
Growing digital transformations have revealed the scarcity of skilled technology talent to meet the large-scale requirements. Also, the increasing number of software developers being hired outside the technology industry has added to the ongoing shortage of rightly skilled talent. However, low-code development has been an essential ingredient in fueling automation, reducing manual resource dependencies and increasing efficiency at the same time to meet the pre & post-digital transformation goals.
Empowering citizen developers for innovation and solution building
Non-IT users or 'citizen developers', are at the core of rapid innovation and problem-solving required to accelerate business goals in a more integrated, collaborative environment. As the era of sandbox innovations passes for a more value-driven approach of democratizing solution development across all levels of the organization, low-code platforms open many avenues to create and foster value through all users despite the limited IT capacity. These platforms help enable highly visual-driven interfaces with automated controls for model-based development, which can significantly boost business users' ability to 'self-serve' through rapid, pre-defined, built-for-business application development without a code-heavy approach.
Rapid time to value and better cost optimization
Today, value has to be realized fast through the constant evolution of processes, products & services. Long traditional software delivery cycles can come in the way of this goal, as the relevance of a particular offering goes down rapidly in the face of various factors. Such open-ended delays can also cause costs to pile up and affect the whole initiative.
Add to this emergence of digital process automation through AI, ML & RPA, and the possibilities for value optimization through low-code development exponentially increase across all business functions, including sales, operations, customer service, human resources and many more.
Exploring the potential of Microsoft Power Platform
Low-code development has become the transformation buzzword of our times. Many players in the market are building and scaling low-code development platforms that are rapidly maturing to cater to a wide scale and variety of use cases. Microsoft, with its Power Platform has taken it one step ahead with a powerful programming language at the core, to enable great possibilities for both professional and citizen developers.
Now, why does a low-code platform need a language?
Microsoft explains, "Point-and-click tools are great for quickly assembling experiences and workflows, but many real-world solutions need a layer of logic that goes beyond what is practical to drag and drop…"
While most platforms enable quick automation, the extensibility factor of many of these platforms has posed new challenges as the low-code development becomes widely incorporated, with a range of unique use cases emerging every day. In developing Power Fx, Microsoft has leveraged its unparalleled enterprise software ecosystem to cater to millions of users with diverse requirements.
What is Microsoft Power Fx?
Microsoft Power Fx is an open-source formula language for low-code that leverages the power of Microsoft Excel, making the low-code dream possible for business users while unleashing possibilities for professional developers.
The Microsoft Power Platform ecosystem
Microsoft Power Platform primarily leverages Power BI, Power Apps, Power Automate and Power Virtual Agents alongside a native data platform, Dataverse, to create a rapid application development environment. These applications connected with other Microsoft applications (data sources) via numerous data connectors enable users to analyze data, automate processes, build end-to-end solutions with minimum or no coding.
Built on the Common Data Service (CDS), Microsoft Power Platform offers wide-ranging customization and integration capabilities for utilizing these apps for dynamic business needs. With these complex integrations, the platform opens up an expansive and all-inclusive canvas for users to not only build custom apps through intuitive, rich visualization but also leverage AI, Analytics & Automation for efficient problem-solving.
An inclusive innovation enabler across the enterprise
While all low-code or no-code technologies claim to empower citizen developers, what makes Microsoft's Power Platform one of the most potent platforms in the market is its expansive foundation of rich, interconnected enterprise apps. With its 115 million+ users collaborating and communicating daily, the technology giant has the opportunity to empower its users from top to down, enabling them to participate in problem-solving, innovation and acceleration of enterprise performance inclusively.
Also, as the pressures on IT for more rapid solution development mount in the current markets, there is a huge need to fill the business requirements with easy, intelligent automation and ease the load. Especially today, when businesses are looking to optimize value everywhere, the onus of problem-solving through innovation can be shared throughout the enterprise with such autonomous capabilities. With its ability to democratize massive data for typical end-users, Power Platform can help simplify processes, automate workloads and promote insights & tools for innovation while offering advanced governance capabilities.
The key benefits of Microsoft Power Platform
Besides a broad range of tools & capabilities, the Power Platform has a comprehensive list of benefits for enterprises that plan to go the low-code route.
Requires minimal to no coding to enable end-to-end business process automation
Widely available owing to Microsoft's extensive enterprise software landscape
Offers rich data integration capabilities with an increasing number of data connectors
Significantly enhances cost & time efficiency compared to traditional software development processes
Offers high security & accuracy to users embedded with extensive security & governance features
Consolidates diverse capabilities in a single platform to serve different business needs
Enables easy integration with other Microsoft apps, helping to scale capabilities considerably
Designed to increase user productivity with lots of pre-built templates and customization capabilities
Accessible from any device with wide-ranging functionalities
With Power Platform's rich application suite, analytics & reporting capabilities, and the inherent purpose of driving the democratization of innovation within its own ecosystem, Microsoft is well-positioned to leverage the low-code approach to empower its users in the coming years.
The future with low code technologies
Today, the ability to deliver and scale innovation fast is no more a privilege but a necessity for businesses of all sizes. With the prevalence of low-code technologies, digital transformations and application modernization have become a less daunting prospect and a new norm of continuous value-driven innovation. But even with the great promise of low-code, it's essential to assess the business's unique requirements, its unique siloes, and processes that govern the need for software development and iterations before turning on the low-code switch.
Even though low-code innovations are a relatively new phenomenon, there are many unexplored data risks, customization possibilities, and deployment issues that necessitate a specialized approach, niche technical expertise, and comprehensive considerations for effective data governance. Such scenarios have underlined the importance of having the appropriate expertise and experience of partners to identify and handle the unique problems of low-code systems while also maximizing the benefits.
The low-code software development approach has vast potential, right from automating processes to core modernization to strategically transforming workflows. As digital process automation (DPA) becomes integral to businesses' core strategy in the current landscape, having the right partner to choose and leverage the right low-code platform that efficiently aligns with your business' unique needs can go a long way in getting the most out of low-code technologies to amplify business value.