Data Engineering
The quality of data being utilized across an organization reflects in the effectiveness of its decisions. Today, with businesses dealing with large volumes, variety, and velocity of data, it has become even more crucial to have an efficient data analytics and governance strategy.
Bitwise Data Engineering solutions provide a versatile and comprehensive way to manage your data needs to fuel better decisions.
An efficient business strategy demands data in its cleanest form. Having a best-of-breed engineered data platform with well-defined data governance practices in place ensures high data quality, enabling a single source of truth for making smart business decisions.
With the exponentially growing and converging complex data sets, traditional data warehouses and data marts have become limiting for organizations, making it cumbersome to ensure Data Quality and leverage its full potential.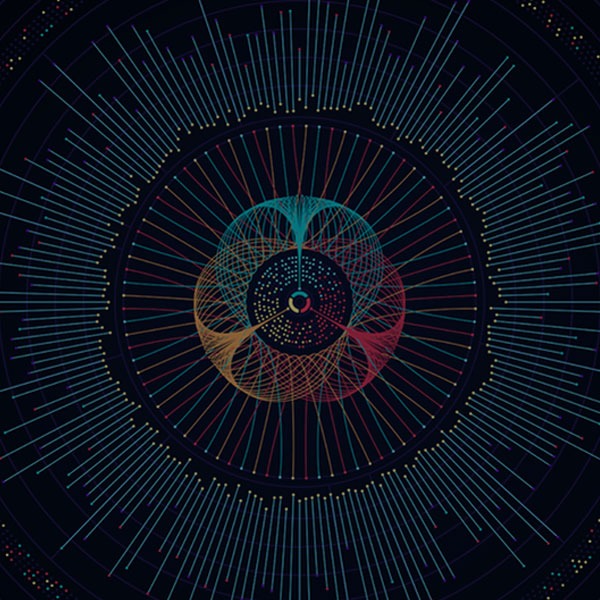 Bitwise's Data Engineering solutions include Data Lakes that offer extensive scalability and flexibility to handle data in both raw and processed formats. Managing data in various formats requires a specialized solution as well. We offer an innovative next-generation Data Integration Platform built to handle structured, semi-structured, and unstructured data in large volumes.
Every department in an organization deals with some form of data which makes it a critical and versatile tool being handled from different viewpoints of diverse business users. By integrating heterogeneous systems across the organization as part of Data Engineering solutions, Bitwise Federated Data Warehouse resolve this division of viewpoints and enable a unified perspective across the organization, backed by effective data governance practices.
Along with FDWs, we also provide Agile Data Warehouse solutions. The comprehensive design of our Agile DW is based on a highly iterative, incremental, and collaborative approach which ensures efficient delivery, minimization of risks, resource optimization and most importantly, value creation.
Data Security is the most crucial element of our Data Engineering solutions. A secure data architecture requires robust data security measures in order to enforce access control across the enterprise and ensure that the integrity of the organization's information is properly and constantly regulated. Bitwise provides a robust Data Security Solution to deploy a holistic data security framework with a cost-effective, scalable solution designed to protect sensitive data.
Our Clients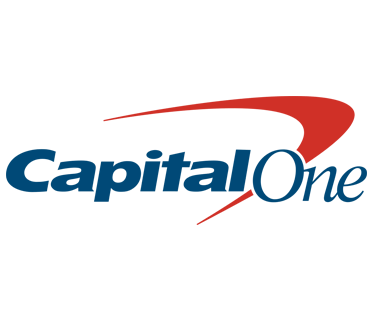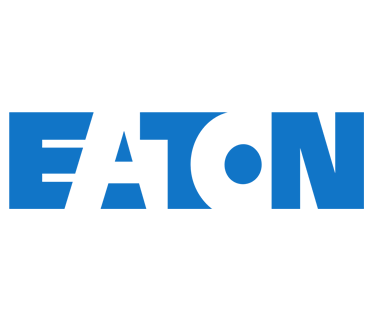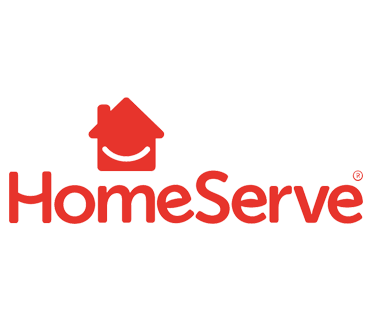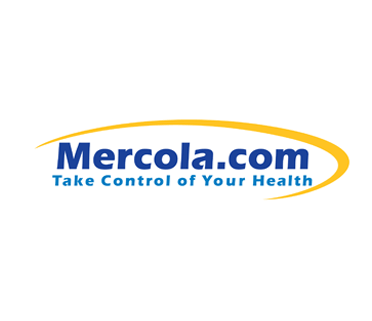 Our Partners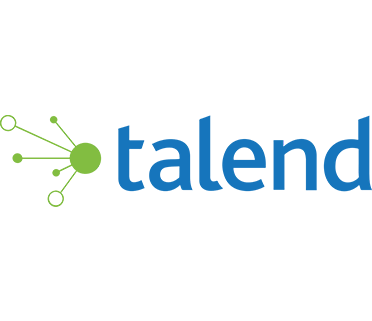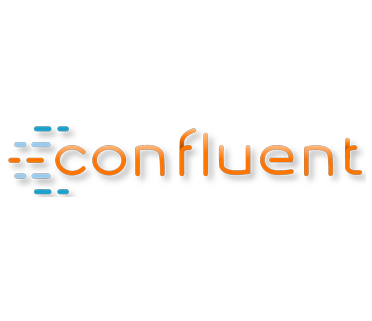 Data Lake
Data Lakes are a vital step for evolving businesses to store their vast and complex organizational data in its structured, semi-structured or unstructured formats, one of the key differentiators separating them from data warehouses. Having a well-implemented Data Lake paves way for efficient data management solutions, enabling businesses to base their decision making on real-time insights empowered by advanced data analytics.
How a successfully implemented Data Lake creates value
Creates a big data repository for storing data in its native formats, reducing time & costs in data ingestion and offering high flexibility & scalability.
Enables a live data ecosystem that democratizes value generated through efficient data accesses to diverse users, leading to better business insights made accessible in real time.
Enables better-informed decisions through real-time advanced data analytics and knowledge sharing.
Significantly reduces costs involved in data processing due to efficiently deployed data governance practices.
Offers a clear vision of the extent to which the Data Lake will create value for the businesses, setting up realistic expectations about the results.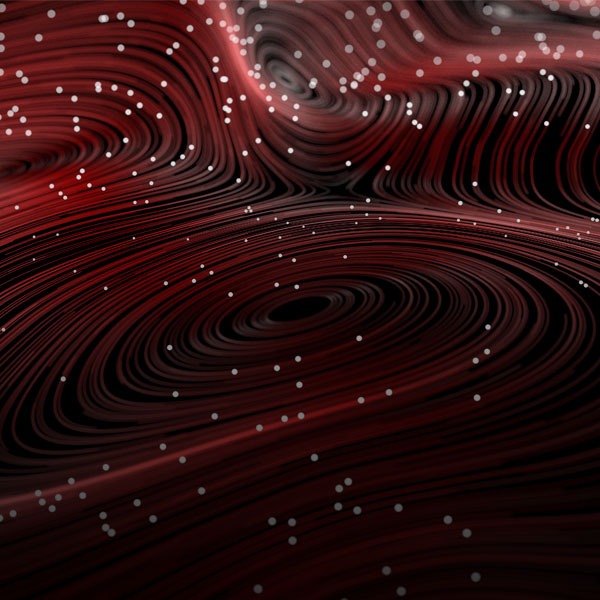 Ensuring efficient implementation of Data Lake with industry best practices
Successful implementation of your Data Lake requires a strategic approach that helps you get the most out of the Data Lake while simultaneously optimizing the resources at hand.
Here's how to ensure strategic implementation:
Perform a thorough evaluation of goals and criterions that a Data Lake is supposed to achieve
Set up realistic goals and outline a customized plan to evaluate the success based on pre-determined criterions
Choose and analyze the technology platforms for efficiently delivering the pre-defined objectives
Establish an ownership and reporting structure within the organization to map the progress of your data lake initiative to avoid bottlenecks
Key factors in creating a robust Data Lake Architecture
Data Ingestion Strategy: Depending on the needs of the business and volume, variety & velocity of data, data layers are determined and customized to satisfy the needs of data ingestion.
Technology: There is a growing number of technology platforms that can be used to serve your data lake architecture needs. However, it is crucial to select the right combination of technology platforms that ensure the anticipated results.
Expertise: The right technical expertise determines the timely and efficient delivery of your data lake while safeguarding against the unforeseen and unanticipated obstacles.
Data Security: Data Lakes hold a treasure trove of your organizational data which must be safeguarded with efficient access control and data security protocols.
Data Governance: For efficient data management, a robust data governance framework has to be developed and enforced to ensure the data is accurate, consistent & complete and to establish clear accountability & monitoring structure with smart & easy reporting features.
Metadata Management: Metadata management tools are implemented to construct an index of data assets, add metadata to segregate content, and trace the lineage of data.
Data Processing & Scalability: Having a data lake architecture in itself is not enough if it isn't optimized with a customized set of applications and processes that help the business users to effectively interact with data. This includes efficient data processing in background to power intelligent data interfaces with in-built scalability.
Unlike Data Warehouses, Data Lakes offer high flexibility for data ingestion, making it a fairly uncomplicated process from the point of scalability. They are also the best foundation to build the future transformations upon, providing the roadmap for AI adoption, cloud migration, etc.
Federated Data Warehouse
Federated Data Warehouse (FDW) efficiently solves the problems posed by siloed data sources of organizations that operate in multi-system landscape. It integrates the diverse data sources into 'a single version of truth' to enable deep BI insights that fuel smart business decisions.
FDWs enable the organization to store data from heterogeneous business systems, removing inconsistencies in data perspectives and improving data quality. Their modus operandi allows the data to be stored in a language, format & technology-agnostic way, making it easier for both technical and non-technical business users to access data in real-time and in a fruitful manner.
Bitwise's Federated Data Warehouse solution offers an efficient approach to integrate data sources from different regional and operational systems to pave a way for advanced data analytics that enable the business users to quickly and efficiently take data-driven business decisions with a unified perspective towards organizational data.
Bitwise's efficient and agile FDW approach enables following advantages:
Cost-effective & easy implementation
High scalability
Uninterrupted 24X7 user access
Seamless integration of diverse data systems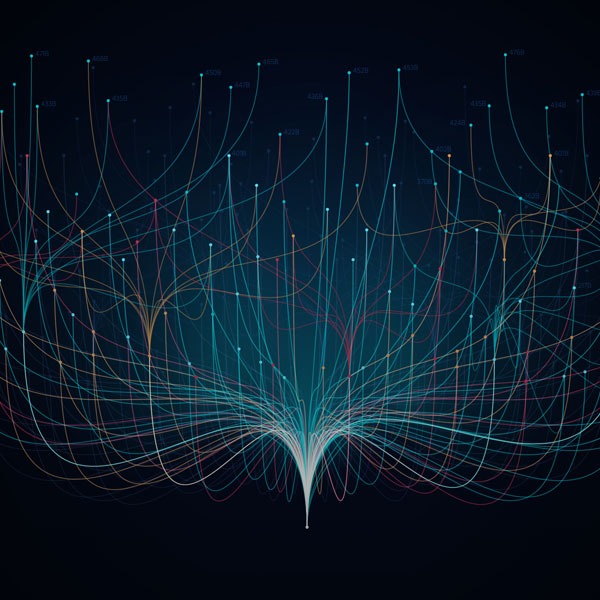 How Federated Data Warehouse Works
A Federated Data Warehouse solves the key data challenges that arise from complex and disparate database systems of large organizations which are a mix of legacy and modern digital systems. FDWs offer a master data virtualization layer which connects the gaps and enables the single source of truth for the entire organization by integrating data from key business processes, operations and metrics.
Data federation through FDWs works in two ways, catering to an organization's global reach. A global data warehouse provides analytical capabilities at a higher level, while regional data warehouses meet business needs on a smaller, localized level.
The model of an FDW is developed from the bi-directional data flow between these warehouses:
Upward Federation – Upward data federation allows the fact data to be moved from regional data warehouses to the global data warehouse. It also enables data aggregation during the movement, efficiently reducing additional processes.
Downward Federation – Downward data federation allows reference data to flow from global data warehouse to regional data warehouses, strictly establishing consistency and integrity standards and parameters for organizational data. This especially impacts transactional data in corporate systems such as CRM and ERP where it is crucial for such highly critical data to be sanitized for entire organizational data consumption.
Over time, the model evolves in iterative method, resulting in a robust and comprehensive architecture which allows critical information, including master files, to be shared between various systems in the organization.
Benefits of Federated Data Warehouses
Ease of Implementation: Instead of rebuilding a new system, FDWs integrate warehouses and BI systems into a new system with analytical capabilities across the function.
Single ETL Process: FDWs only require a single ETL Process to manage them.
Cross-functional Analytics: Common business modules being used across department-specific BI systems creates dynamic cooperation of various systems in the enterprise.
Faster Implementation: Compared to the long process of building enterprise data warehouses, FDWs save on a lot of valuable time with their integrated approach.
Seamless Growth: FDWs allow data warehouses to grow virtually without any limitations.
The foundation of an FDW is the common business model that offers it a unique form of data among all integrated data warehouses. Federated Data Warehouses offer not only cost optimization, but also a significant level of convenience for the organization.
Agile Data Warehouse
Agile Data Warehouse development method helps in compressing traditional data warehouse development cycles, making the whole process highly efficient, faster, and responsive to frequently altering user requirements during the development cycle.
Bitwise agile DW development model leverages a highly collaborative and customizable approach to solve data warehouse development challenges that occur while managing multiple data warehouse environments, to create agile business technology systems that pave way for complex, multi-system data management across the organization.
Unlike the traditional development workflow, Agile Data Warehouse development delivers timely BI value, helping to mitigate risks and enabling simultaneous reporting & data preparation processes to attain more efficient feedback cycles.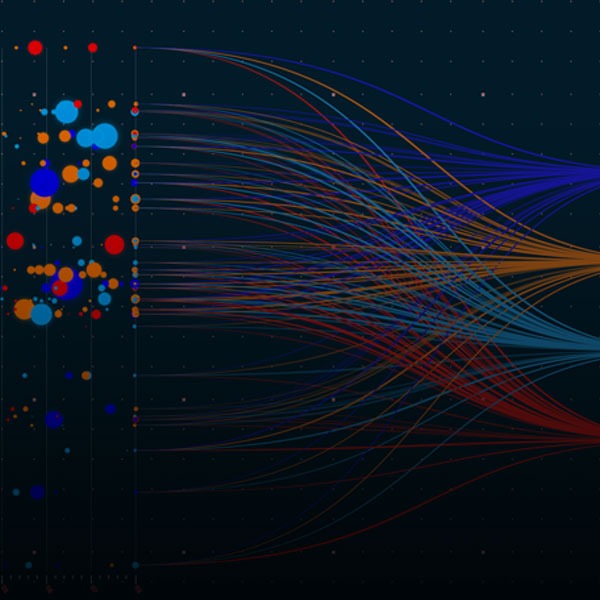 Our Agile Data Warehouse Development Approach
Our data-driven development approach always ensures the optimum quality and value of results.
The key features of our agile development approach are:
Collaborative Development: Our collaborative methods ensure a cohesive DW development, fulfilling rapidly altering, cross-functional requirements of technology teams and business users.

Agile Value: Data warehouse infrastructure needs to constantly evolve to achieve the full value of data analytics and our agile development model takes into account the continuously evolving organizational data streams & warehouse environments to incorporate new service or process requirements.

High Performance-oriented Cloud Architecture: We enable a seamless integration of agile technologies like Cloud to boost the performance of your data warehouses and create the building blocks of a better data management system.

Faster Reporting & Feedback Cycles: The agile model offers shorter loops for efficient reporting and feedback through highly responsive micro-systems that speed up the process.

High Scalability: The incremental and iterative implementation approach enables scaling to the changing BI and data needs of the organization through an agile design and eliminates resource overload which usually occurs in traditional DW development.

User-centric: Our agile data warehouse development approach emphasizes lean methods that lead to smaller and stabler systems that prioritize the users' needs instead of traditional process-heavy systems that end up creating an infinite analysis loop, delaying the crucial business decisions.
Bitwise's agile approach towards Data Warehouse development helps you yield substantial value from your data warehousing initiatives, reducing complexities from users' point of view and optimizing resources through lean methods. It also enables you to future-proof your data management processes, setting the stage for future transformations.
Data Integration
In a rapidly transforming data landscape, organizations are experiencing exponential growth rates and variety in data loads emerging from diverse processes. Data Integration becomes vital to process this complex historic and real-time data in its native formats to gain a unified data perspective and to derive meaningful insights from your data analytics and BI initiatives.
Bitwise offers an innovative next-generation platform built to handle various data formats- structured, semi-structured, and unstructured- and large data volumes that offers cost optimization and a versatile set of tools and technologies.
Data Integration Solutions
Our comprehensive suite of Data Integration solutions includes following key aspects:
Data Integration Consulting
Strategy: We assess your data analytics and BI goals to recommend and design a comprehensive BI roadmap with considerations for the evolving data requirements of diverse user across your organization.
Infrastructure: Depending on the existing infrastructure and specific Data Integration requirements of your organization, we analyze and recommend the most viable infrastructure design and technology stacks, including data virtualization & processing tools.
Data Integration Engineering
Platform Design: Bitwise helps you structure, plan, and build the platform while following a detailed blueprint tailored to your organization's requirements.
Process Consulting: Bitwise also guides you through the platform engineering process, emphasizing on aspects such as the setup and tools required
Security: Set up the best security levels according to your organization's controls and government policies, to ensure optimal data integrity
Capacity Outlining: By methodically monitoring data utilization trend across your organization, we help you set-up the data storage capacity to ensure the best scalability to handle constantly changing data volumes
Other Data Integration Services
Set up a shared services team for full-stack platforms
Upgrade, patch, and failover/DR services
Build support models based on ITIL
Organize continuously automated systems
Provide operations management services for your platforms
Bitwise's scalable solutions and innovative tools are built to handle all your Data Integration needs. Our collaborative approach and proven methodologies make it easier to strategically and efficiently achieve your data goals to create optimum value without compromising on quality.
Data Quality
Data Quality is the most crucial element of Data Governance and Data Stewardship to ensure that the business users have access to reliable analytics insights to ensure efficiency and accuracy of business decisions. Ensuring high data quality eliminates the odds of oversights and mistakes that lead to unanticipated costs and resource consumption.
Bitwise offers an integrated data quality management suite to ensure that the data flowing across your organization is clean, consistent, complete, unique and accurate throughout the data lifecycle.
Our Data Quality Approach
Bitwise follows a three-step approach to enhance the quality of your data:
Quantify
We create a Data Quality Grid, segregate data according to dimensions and subject areas, and then perform data profiling.
We enable you to discover inconsistencies in your data by cleansing and monitoring data, uncovering cross-functional data relationships, and validating data against standard statistical measures and matching descriptions. Additionally, we guide you through a smooth validation process by creating a business glossary and lineage.
Low-quality data is taken care of by establishing data quality framework which creates parameters for uniform data quality across your organization.
Implement
We perform an integrated data cleansing process, establish data hierarchies & reference data definitions, and enable a service-oriented framework.
We help you correct duplicate or unknown data types, and enable you to standardize data representations to maintain consistency. These standardization rules also help you extract analytical insights from your data sets.
Maintain
To maintain Data Quality, we enhance organizational processes to add incentive for business users to become data-oriented.
We help you extend the life of your organization's historical data, integrate it into newer data sets, and leverage it for better insights.
We enable you to repurpose data sets in order to use the same data in a different setting.
Benefits of Data Quality Enhancement Initiatives
Proactively undertaking Data Quality initiative offers the following benefits:
Complete Data: Being equipped with complete data ensures business resilience and agility during critical situations.
No Data Redundancy: Better Data Quality also includes ensuring the uniqueness of each entity, such as a customer entry. Duplicate entities in your data storage can lead to a wrong count, while also taking up valuable storage space.
Updated Information: Having the access to the most current information ensures that your business decisions are based on the latest version of data.
The quality of data reflects in the quality of an organization's decisions. This makes it crucial to gauge the value and condition of your data and take the measures required to enhance it.
Meta Data Management
Metadata management is a key offering of Bitwise's data governance solutions. We enable you to implement best industry practices for meta data management by helping you develop a comprehensive framework for it. The metadata management framework consists of templates, processes, best practices, and leading tools to establish efficiencies in leveraging business data.
Metadata Management Approach
Since metadata management is all about establishing processes for managing data about your organizational data, it requires clearly established and enterprise-wide accepted formats and taxonomies. We help you develop vocabularies & data definitions and inconsistencies & ambiguities concerning your organizational metadata.
We help build your DAI (data asset inventory) in conjunction with traditional, Hadoop and cloud environments that create data assets for your business taxonomy, operational metadata and technical metadata. We enable organizations to have easily accessible and constantly updated metadata, and effectively use it across the organization.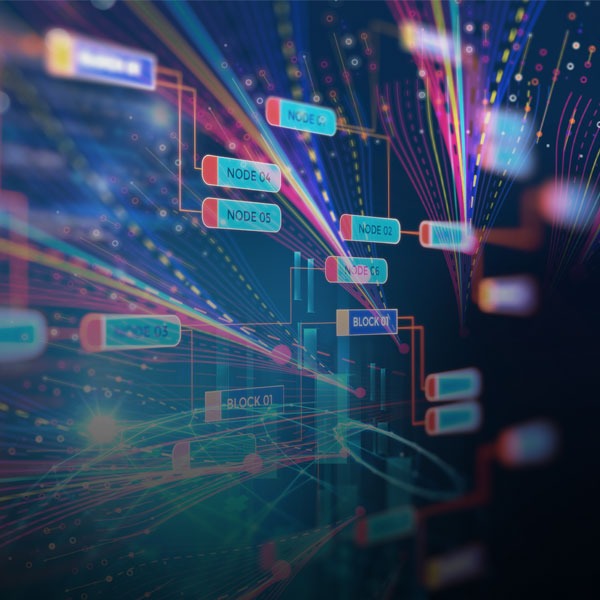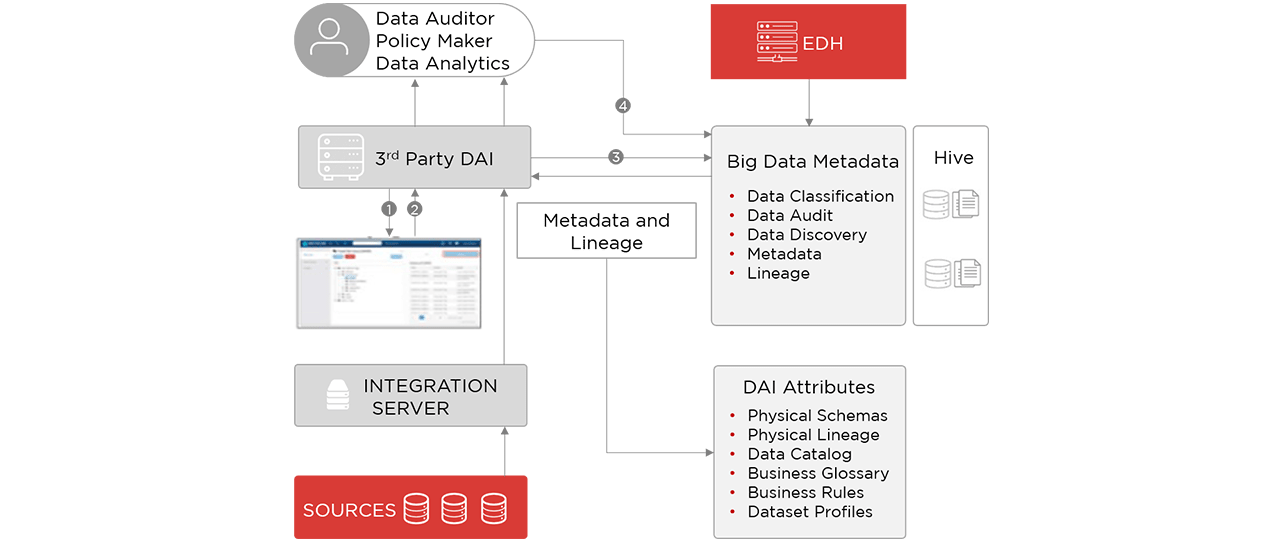 Metadata Management Solutions
Data Catalog: Store technical and operational metadata with automatic capture from Hadoop and non-Hadoop sources.
Data Classification: Identify and tag data based on classification guidelines for privacy, sensitivity and business criticality.
Data Lineage: Capture lineage information at field level and store and present in an easy to understand graphical format.
Metadata Repository and Presentation: Create an enterprise metadata repository of all technical, operational and business metadata with a comprehensive UI for searching and reporting.
Data Steward Empowerment: Empower data stewards by maintaining clarity through uniform processes, guidelines and constantly updated stewardship information to reflect changes in ownership across the organization.
The Bitwise metadata management solutions comply with industry standards and help you create effective and efficient metadata management strategy and framework customized to your unique organizational needs.
Master Data Management
When data is used to facilitate decision making driven by data analytics across the entire organization, a proper master data management strategy becomes essential to drive high performance as well as to provide a complete view of the data, its relationships, and interactions.
Bitwise helps organizations design, develop and execute optimal Master Data Management (MDM) solutions aligned to their evolving needs. Our MDM solution provides an immediate display of accurate, consistent and relevant information on-demand and enables organizations to overcome error-laden, redundant or siloed data.
Features of Master Data Management Solution
Bitwise provides an end-to-end MDM solution that ensures that your master data adheres to application logic specific to customers. Two primary factors come into focus when incorporating an MDM strategy in an organization.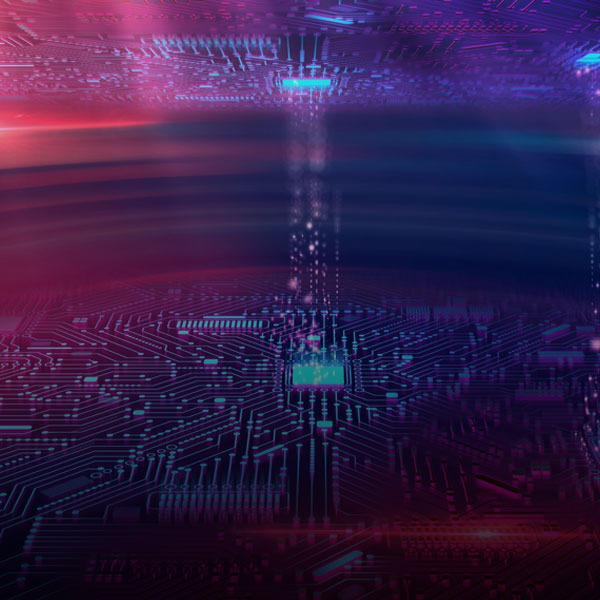 Better data quality to focus on newer requirements to avoid data inconsistencies spurred by clear-cut requirements within silos, and to ensure proper control and governance measures.
Better agility to cater to the organization's constantly changing requirements, such as core team restructuring, current and ever-changing focus areas in the market, and ventures, acquisitions & divestitures.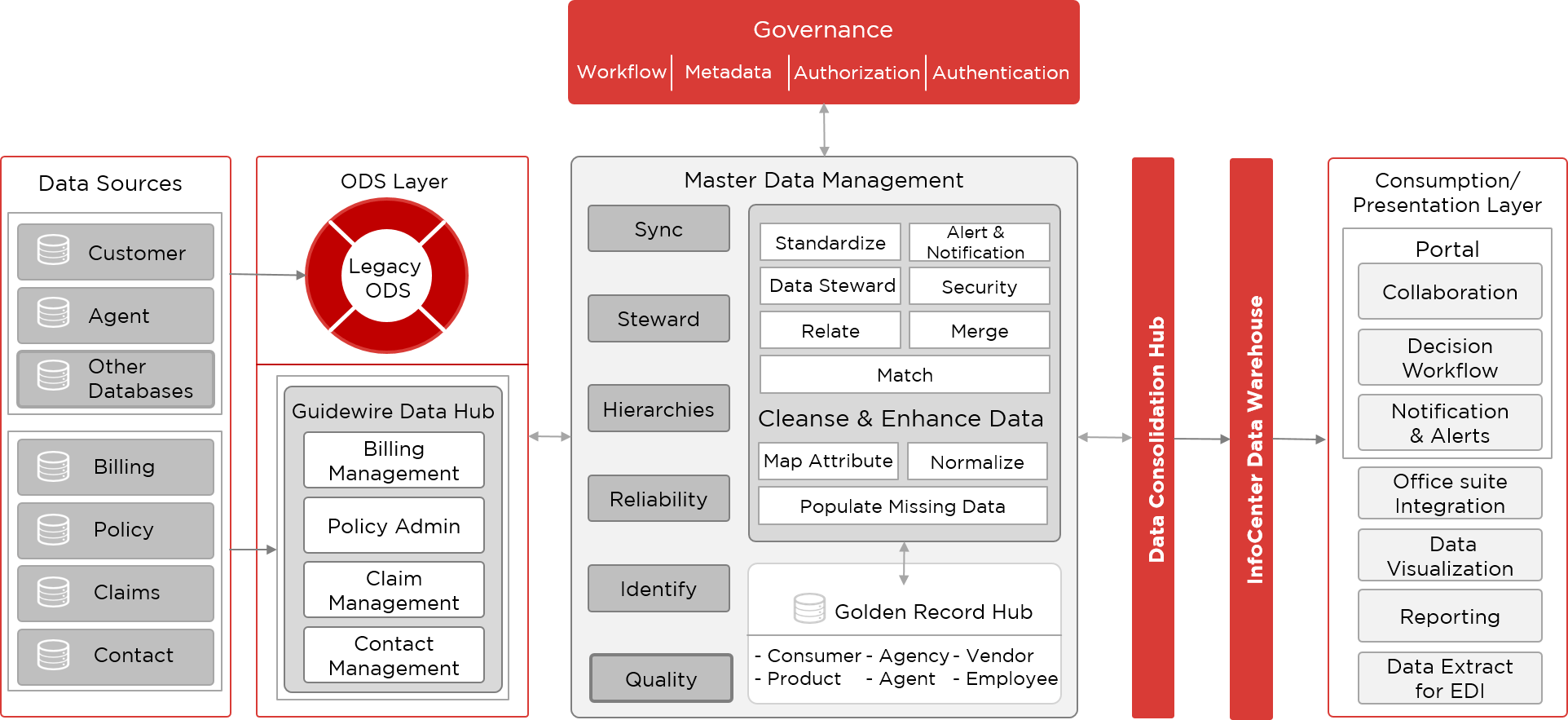 Our Master Data Management Offerings
Solution Design and Implementation: We help configure and customize your enterprise applications, implement a strong user experience design, and seamlessly integrate with legacy systems and third-party applications.
Migration: We facilitate streamlined migration processes when organizations are required to move from one MDM product suite to another.
Strategy and Assessment: We enable organizations to construct roadmaps, define Data Governance strategies, and build robust business cases.
Tool Implementation: As a Talend Gold Partner and Informatica Partner, Bitwise offers well-trained and experienced teams to implement Talend MDM and Informatica MDM solutions.
A proper MDM is a key element in an organization's growth strategy, and it's constantly being leveraged by businesses today to power their data and digital initiatives.
Data Security
Data security has become a priority for businesses, especially since GDPR came into action. Effectively controlling and managing with whom data is shared and what they will do with that data, requires a customized solution for data security. Weak data governance strategies along with insufficient monitoring of apps and platforms can make your data vulnerable to security breaches, therefore making stringent data security policies essential to establish the type and degree of access.
Bitwise offers a comprehensive data security solution under its Data Governance suite.
Data Security Solutions
We enable comprehensive compliance measures (PCI, HIPAA, etc.) via a robust data-security solution across the enterprise, for your on-premise, big data and cloud environments.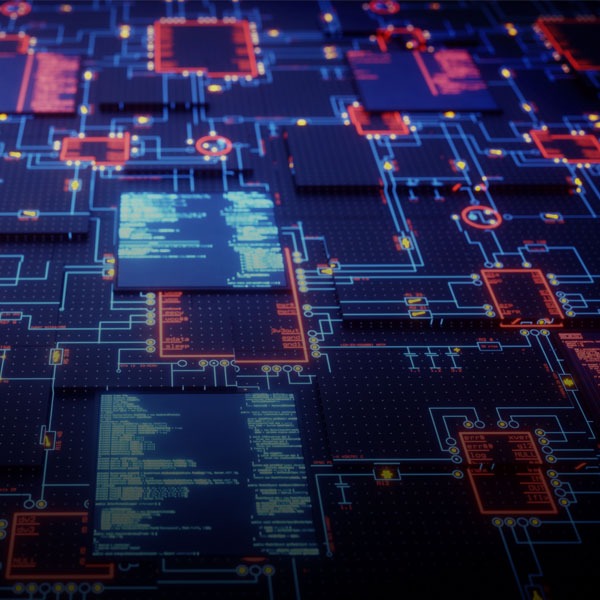 Authorization: We enable file-based permissions, role-based security and service level authorization.
Data Protection: Our solution utilizes appropriate tokenization, encryption and masking solutions to protect PII and PCI data.
Authentication: We configure perimeter level security, Kerberos and LDAP / Active Directory.
Auditing and Lineage: We implement centralized audit logging to meet regulatory compliance requirements.
We set up and configure all services required to secure your on-premise environment. For cloud environments, our consultants enable the security services offered by your cloud provider.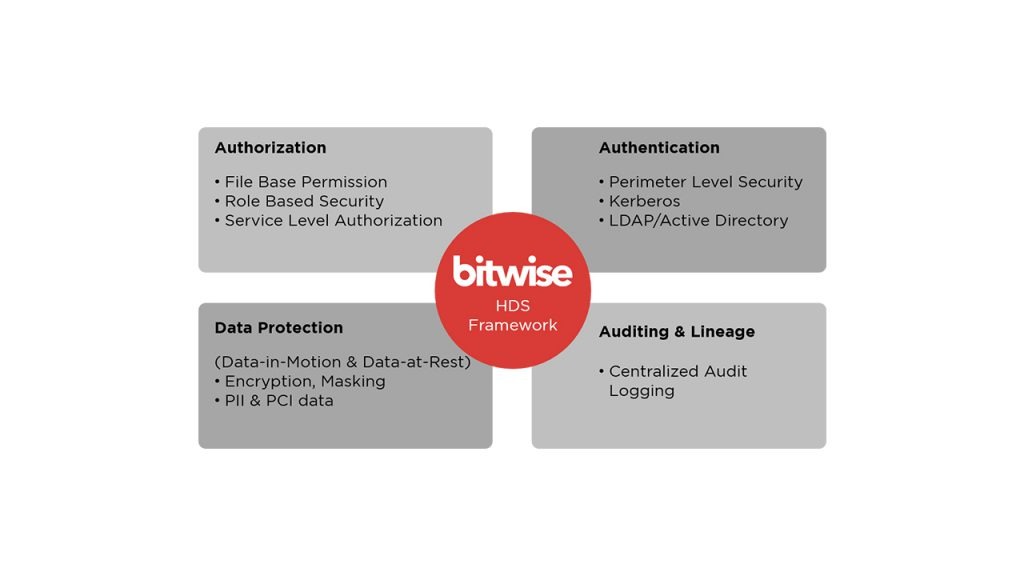 Benefits of Data Security
Securing data according to its sensitivity prevents data leaks, data loss, and facilitates data retention over time.
Key benefits of our data security solution are:
Data-centric security
Configurable to your enterprise governance
Domain-specific security compliance
Vendor-neutral security solution
Security customization of your Hadoop platform
Add-on security requirements without disturbing existing security coverage
Through a cost-effective and efficient data security solution, we enable you to deploy a robust and holistic data security framework to protect against all sorts of data threats and to establish best practices for secure data management across your organization.
Other Offerings
Discover Services and Solutions that can make your data do more
Create data-led value by enabling organizations to better understand and leverage the power of information.
A comprehensive suite to enable enterprises to better understand their data for effective decision making.
It is only in conversations that the real value of our work comes alive.
We invite you for an engaging conversation.
WEBSITE PRIVACY POLICY
Last Updated on: August 8, 2022
We, Bitwise Global ("Bitwise", "Company", "we", "us", "our") are the owners of the website https://www.bitwiseglobal.com/ (the "Website"). This Website showcases our products and services offerings ("Offerings").
We respect data privacy rights and are committed to protecting personal information collected on this Website. This privacy policy ("Privacy Policy") sets forth how we collect, use and protect the personal information collected on this Website.
PLEASE READ THIS PRIVACY POLICY CAREFULLY. BY CLICKING "I AGREE" OR BY CONTINUING TO USE THE WEBSITE, PROVIDING US PERSONAL INFORMATION, YOU CONSENT TO OUR USE OF YOUR PERSONAL INFORMATION IN ACCORDANCE WITH THE TERMS OF THIS PRIVACY POLICY. IF YOU DO NOT AGREE TO THIS PRIVACY POLICY, YOU MAY WITHDRAW YOUR CONSENT OR ALTERNATIVELY CHOOSE NOT TO PROVIDE YOUR PERSONAL INFORMATION ON THE WEBSITE. SUCH AN INTIMATION TO WITHDRAW YOUR CONSENT CAN BE PROVIDED BY EMAIL TO DPO@bitwiseglobal.com. (Needs discussion)
IF YOU ARE ACCESSING THE WEBSITE ON BEHALF OF A THIRD PARTY, YOU REPRESENT THAT YOU HAVE THE AUTHORITY TO BIND SUCH THIRD-PARTY TO THE TERMS AND CONDITIONS OF THIS PRIVACY POLICY AND, IN SUCH AN EVENT YOUR USE OF THE WEBSITE SHALL REFER TO USE BY SUCH THIRD PARTY. IF YOU DO NOT HAVE SUCH AN AUTHORITY (TO PROVIDE ANY PERSONAL INFORMATION OF A THIRD PARTY) OR DO NOT AGREE TO THE TERMS OF THIS PRIVACY POLICY, THEN YOU SHOULD REFRAIN FROM USING THE WEBSITE.
This Privacy Policy is an electronic record in the form of an electronic contract being compliant and construed in accordance with data protection laws of the jurisdictions where we have our presence.
WHAT DATA DO WE COLLECT?

If you wish to get in touch with us through our 'contact us' page or subscribe to our blogs/newsletters and submit your details through our 'career' page on our Website you are required to provide us our Website, you are required to provide us with information including but not limited to first name, last name, e-mail address, company's name, resume, job application details, mobile number etc. For the sake of brevity, the aforementioned information shall be referred to as "Personal Information".

Website and Social media accounts- We may also collect, store and use your Personal Information when you (1) access our social networking handles operated by us on Facebook, Twitter, and/or LinkedIn (2) share our blogs through Facebook, Twitter, and/or Linkedin and (3) comment/ provide feedback/testimonials on such social networking handles.

Accuracy of information. Please make sure that any Personal Information you share with us is accurate and up to date information. If you are sharing any Personal Information on behalf of a third person, you should ensure that you are authorized to do so.

WHAT DO WE DO WITH YOUR DATA?

We use the Personal Information for the following purposes:

to inform you about our Offerings and to respond to your requests
for creation or development of business intelligence or data analytics in relation to the Offerings provided by us (for this purpose we may share the Personal Information with certain software or tools available online)
to improve the Offerings
to process job applications (if you apply for a position with our organization)
to maintain and manage our website
to manage our relationship with you
for internal record keeping; and to comply with our legal or statutory obligations

WHO DO WE DISCLOSE YOUR DATA TO?

We do not sell, rent, share, distribute, lease or otherwise provide your Personal Information to third parties, without your prior consent. Keeping this in mind, we may disclose your Personal Information in the following cases:

Affiliates: We may provide your Personal Information to our affiliates to enable them to improve the Offerings, provide feedback and respond to their queries.
Service Providers: We may share your Personal Information with the service providers who work with us in connection with operating the Website and/ or providing the Offerings. All such service providers are subject to stringent confidentiality restrictions consistent with this Privacy Policy.
Merger or Acquisition: We may transfer your Personal Information if we are acquired by another entity, or if we merge with another company or transfer a part of our business, including the Website, to a third party. Any such third party or resultant entity that receives your Personal Information shall have the right to continue to use your Personal Information in line with the purposes set out herein. In the event of such a sale or transfer, we may notify you.
Legal and Regulatory Authorities: We may disclose your Personal Information in order to comply with our legal obligations/ court orders/ requests by Govt. authorities.

HOW LONG WE RETAIN YOUR DATA?

We endeavor to only collect such Personal Information that is necessary for the purposes indicated here, and to retain such data for no longer than is necessary for such purposes. The length of time Personal Information is retained, and criteria for determining that time, are dependent on the nature of the Personal Information and the purpose for which it was provided/ collected.

Subject to this section, we will try to delete your Personal Information upon reasonable written request for the same. Please note, however, that there might be latency in deleting Personal Information from our servers and backed-up versions might exist even after deletion. For more information on where and how long your personal data is stored, and for more information on your rights of erasure and portability, please contact DPO@bitwiseglobal.com

OUR SECURITY MEASURES

We are an ISO/IEC 27001:2013 Certified Company. Our Website employs a number of current technology security measures to protect the security of Personal Information. We have put in place appropriate physical, electronic, and managerial procedures to safeguard and help prevent unauthorized access, maintain data security, and correctly use the information we collect online. All Personal Information is stored in password protected storage facilities, accessible only to authorized personnel. Although we provide appropriate firewalls and protections, we cannot warrant the security of Personal Information transmitted as these systems are not hack proof. Data pilferage due to unauthorized hacking, virus attacks, technical issues is possible, and we will take necessary measures to mitigate such events. You are required to be careful to avoid "phishing" scams, where someone may send you an e-mail that looks like it is from us asking for your personal information.

YOUR RIGHTS

You have the right to access your Personal Information in our possession, right to have us rectify or modify any such Personal Information, right to have us erase/delete your Personal Information, right to restrict us from processing such Personal Information, right to object to our use of your Personal Information, withdraw consent at any time where we are relying on consent to process your Personal Information Depending on the nature of your request, we may ask you to complete a Personal Information request form or seek certain details to verify the request. In certain cases, we may charge a fee for this service, but we will inform you at the time. All requests for Personal Information will be handled within a reasonable period of time. If you would like to exercise ANY of these rights, please contact DPO@bitwiseglobal.com.

CHILDREN'S PRIVACY

We do not knowingly collect Personal Information from children under the age of 16 years without the prior, verifiable consent of his or her legal representative. If you are a child under the age of 16 years, please do not provide any Personal Information. If the legal representative of the child discovers that the child has provided us with Personal Information, we request the legal representative of the child to contact us at DPO@bitwiseglobal.com. to have the Personal Information deleted.

CHOICE AND OPT-OUT

We may send you communications including but not limited to (a) notices about your use of our Website and Offerings, including those concerning violations of use, (b) updates, (c) promotional information regarding our Offerings, and (d) newsletters. You may opt out of receiving promotional emails and newsletters from us by following the unsubscribe instructions provided in those emails. Alternatively, you can opt out, at any time, by emailing DPO@bitwiseglobal.com. with your specific request.

INFORMATION FOR EU AND UK INDIVIDUALS

Residents of the European Union ("EU") and United Kingdom ("UK") should note that this Privacy Policy has been updated in accordance with the requirements of the EU General Data Protection Regulation (the "GDPR") and the UK GDPR, the United Kingdom Data Protection Act 2018, the Privacy and Electronic Communications Regulations, and any regulation superseding any of the foregoing ("UK Privacy Laws"). As per the provisions of the GDPR and UK Privacy Laws we shall be considered the Controllers of the Personal information collected as a result of your use / access of the Website. We are registered as Data Controllers with Information Commissioner's Office ("ICO") under the UK Privacy Laws, our registration details are available at: https://ico.org.uk/ESDWebPages/Entry/ZA581909.

Legal Basis (for EU residents and UK residents): We will not process your Personal Information without a lawful basis to do so. We will process your Personal Information only on the legal bases of consent, contract, or on the basis of our legitimate interests, provided that such interests are not overridden by your privacy rights and interests.

Transfer of your personal information across borders (for EU Residents): The Personal Information we collect (of EU and UK residents) might be processed outside the EU and UK at a secure center located in India. We collect and transfer Personal Information outside the EU and UK in accordance with the provisions of the GDPR and UK Privacy Laws. If you have questions, please contact DPO@bitwiseglobal.com.

Your Rights (For EU and UK Residents):

Right to Access: As an Individual, you have the right to access your Personal Data being processed by us and understand the purpose, recipients to whom your Personal Data has been disclosed and the envisaged period of retention of Personal Information.
Right to Rectification/Modification: You have the right to rectify any inaccuracy in your Personal Data obtained and being processed by us.
Right to Erasure: You have the right to get your Personal Data erased on grounds of completion of purpose, withdrawal of consent, unlawful processing of data or pursuant to exercise of right to restrict processing or any statutory requirement.
Right to Restriction of Processing: You have the right to require us to restrict processing of your Personal Data on grounds where you contest the accuracy of the Personal Data being processed and in case of unlawful processing among others.
Right to Data Portability: You have the right to receive your Personal Data collected and being processed by us in a structured, commonly used and machine-readable format and have the right to transmit such Personal Data to another controller without any hindrance from us when processing of Personal Data is based on consent and where processing is carried out by automated means.
Right to Object to Processing: You have the right to object to the processing of your Personal Data on grounds and if such Personal Data is being processed for direct marketing purposes.
Right to Lodge Complaints: Where you believe that we have violated or presented a potential risk to your right to privacy, you have the right to lodge a complaint with the supervisory authority under the applicable regulations.
Right to Withdraw Consent: You may at any time withdraw your consent by writing to us.

UK residents have the right to make a complaint at any time to the ICO, the UK supervisory authority for data protection issues (www.ico.org.uk). We would, however, appreciate the chance to deal with your concerns before you approach the ICO so please contact us in the first instance. We may need to request specific information from you to help us confirm your identity or also contact you for further information in relation to your request. If you would like to exercise ANY of these rights, please contact DPO@bitwiseglobal.com.

Governing Laws: For any EU and UK residents, this Privacy Policy shall be governed respectively by the provisions of the GDPR and UK Privacy Laws.

CALIFORNIA RESIDENT RIGHTS

If you are a California resident, you have the rights outlined in this section. If you have any questions about this section or whether any of the following applies to you, please email a href="mailto:DPO@bitwiseglobal.com"> DPO@bitwiseglobal.com.

We do not sell, rent, distribute, lease or otherwise provide your Personal Information to third parties, without your prior consent.

Access: You have the right to request certain information about our collection and use of your Personal Data over the past 12 months. We will provide you with the following information:

The categories of Personal Data that we have collected about yo
The categories of sources from which that Personal Data was collecte
The business or commercial purpose for collecting or selling your Personal Dat
The categories of third parties with whom we have shared your Personal Data and
The specific pieces of Personal Data that we have collected about you
If we have disclosed your Personal Data for a business purpose over the past 12 months, we will identify the categories of Personal Data shared with each category of third-party recipient

Deletion: You have the right to request that we delete the Personal Data that we have collected from you. Under the California Consumer Privacy Act of 2018 ("CCPA"), this right is subject to certain exceptions. For example, we may need to retain your Personal Data to provide you with the Services or complete a transaction or other action you have requested. If your deletion request is subject to one of these exceptions, we may deny your deletion request. We will work to respond to your Valid Request within 45 days of receipt. You may submit a Valid Request by emailing DPO@bitwiseglobal.com. We will not charge you a fee for making a Valid Request unless your Valid Request(s) is excessive, repetitive, or manifestly unfounded. If we determine that your Valid Request warrants a fee, we will notify you of the fee and explain that decision before completing your request. You may also authorize an agent (an "Authorized Agent") to exercise your rights on your behalf. To do this, you must provide your Authorized Agent with written permission to do, and we may request a copy of this written permission from your Authorized Agent when they make a request to exercise your rights on your behalf.

We Will Not Discriminate Against You for Exercising Your Rights Under the CCPA

We will not discriminate against you for exercising your rights under the CCPA. We will not deny you our goods or services, charge you different prices or rates, or provide you a lower quality of goods and services if you exercise your rights under the CCPA.

LINKS TO OTHER WEBSITES

Our Website may contain links to other websites/applications of your interest. Please note that we do not have any control over such other websites/applications, and you will be accessing these websites/applications at your own risk. Therefore, we cannot be responsible for the protection and privacy of any information which you provide whilst visiting such websites/applications and those are not governed by this Privacy Policy. You should exercise caution and look at the privacy policy applicable to such websites/applications.

GOVERNING LAWS AND DISPUTES

This Privacy Policy shall be construed and governed by the laws of India without regard to principles of conflict of laws. Any dispute arising, between you and us, shall be submitted to the arbitration to be conducted in Pune, India in the English language, in accordance with the rules of Arbitration and Conciliation Act of 1996, by a sole arbitrator, who shall be appointed by us and the award made in pursuance thereof shall be binding on you and us. Subject to the arbitration provisions, you agree that the courts in Mumbai, India shall have exclusive jurisdiction over such disputes.

CHANGES TO THIS POLICY

We may update this Privacy Policy from time to time and you are encouraged to check this Privacy Policy on a regular basis to be aware of the changes made to it.

CONTACT US

If you have any questions or concerns or grievances regarding this Privacy Policy, you can reach out to our appointed Data Protection Officer, Mukund Palani via email at DPO@bitwiseglobal.com.