Cloud Data Migration
While cloud adoption has seen a meteoric rise in recent years due to the improved agility, accelerated time to market and analytical prowess it offers, migrating can be a disruptive task and requires you to have the right strategy and guidance.
Bitwise has a team of cloud experts to help you accelerate your cloud journey by leveraging Cloud to its best potential to ensure a smooth shift of your data to the cloud, and leveraging the experience by bringing the best practices that have helped other clients on such initiatives.
Our expertise will enable you to incorporate the elements of cloud-native data migration services, ready-to-go Cloud Data Migration Framework and out-of-the-box reference architectures in your cloud experience.
Cloud Data Migration Framework
Bitwise complements out of the box proven Data Migration services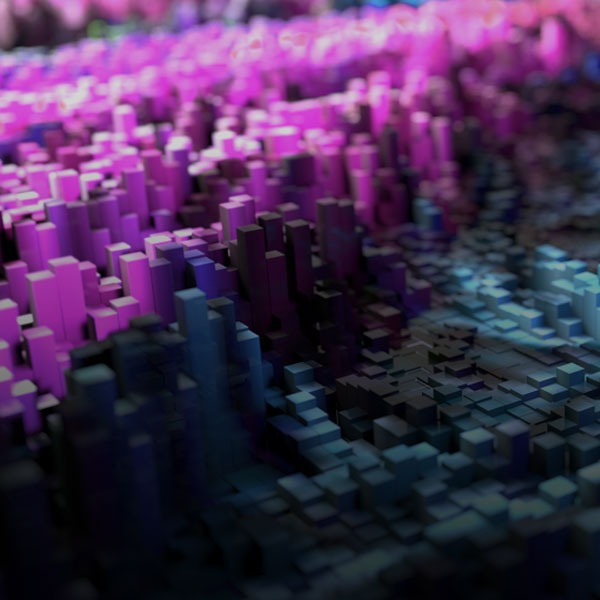 with a number of capabilities to accelerate migration while maintaining data accuracy.
Our services ensure that networks, hardware, and storage systems are refreshed in a non-disruptive manner. The Bitwise Cloud Data Migration Framework provides:
Data Accuracy: Preciseness in migrated data along with validation procedures that will not put an extra load on the source DB.
Scalability: Scalable workloads for historical migration/data validations
Fault tolerance: Reduced manual intervention via availability and restart-ability in case of failure.
Validation and Verification: We ensure that the correctness of data is retained throughout the process.
Protection: Security for sensitive data via masking techniques and tokenization.
Dashboards: Dashboards to monitor and visualize data, as well as check a detailed status of operations.
Migration performance: Throttling and elasticity for optimal load on source database and maximum extraction performance
Benefits of Cloud Data Migration
With a team of Cloud Experts, Bitwise offers cloud services for public and private cloud, regardless of the provider. We provide the following key benefits
Correctness of Data
Data Validation
Faster Migration
Migration Efficiency
Operational Insights
Seamless Migration
Turnkey end-to-end Solution
Technical Support
We have excellent industry partnerships and accelerators built in-house to help you experience a seamless shift to cloud. Our team will guide you through every step of the process right from strategy and migration roadmaps to moving your data to the cloud, using next-gen tools and reference architectures to accelerate a transformation without disruption.
Application Cloud Migration
Applications have become a crucial tool in modern plans. It has become essential for organizations to keep their applications highly available and with a solid disaster recovery procedure to avoid bleeding costs from their own physical infrastructure.
Bitwise offers a specialized lift-and-shift cloud migration approach to optimize and accelerate your migration journey. We enable organizations to move from on-premise to cloud without making significant changes to their existing system architecture.
Our Application Cloud Migration Approach
Our approach enables enterprises to shift their focus from underlying infrastructure and platforms to application innovation.
Simplicity: Our Cloud agnostic solution does not require re-architecting and refactoring processes as it simply involves re-hosting on the cloud.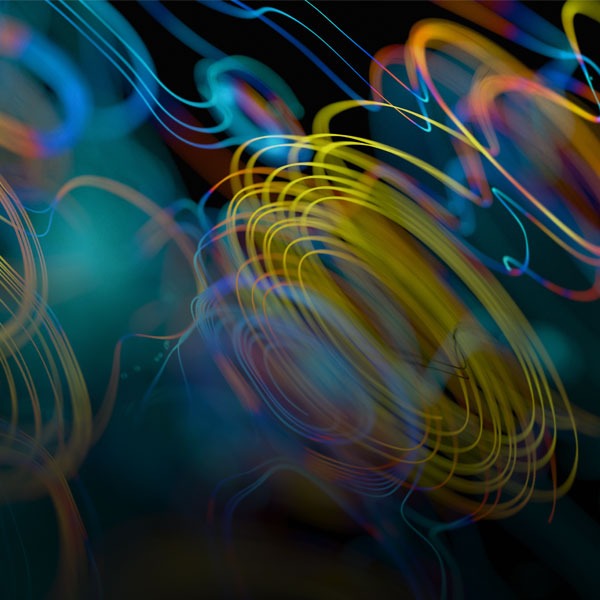 Accelerated Process: With a time-tested and proven migration strategy, we provide a unique vanilla infrastructure setup built with market-available tools, allowing usability in any cloud environment. Our setup optimizes your migration journey by reducing migration time and in turn, accelerating the process.
K8 Vanilla Implementation: Our approach recommends using K8 Vanilla implementation, eliminating the need to have knowledge of and be reliant on provider-specific services like Anthos for GCP, AWS, or SMS.
Lift-and-Shift Approach: We reduce the costs and time required to re-architect apps by offering a lift-and-shift approach that enables organizations to take an on-premise app and move it to the cloud without modifying its design.
Benefits of Application Cloud Migration
The Bitwise Application Cloud Migration provides several valuable benefits such as
Reduced migration costs
Faster migration
Faster deployment
Simplicity in rehosting
No requirement for application-level changes
Accelerated process via a unique setup
Bitwise provides a hassle-free migration process using cloud native services, allowing enterprises to seamlessly migrate from an on-premise setup to the chosen cloud provider in faster and without the unnecessary expenditure.
Cloud Data Warehouse Migration
With data being omnipresent in the business landscape, it has become crucial for organizations to improve their cost-performance tradeoff while handling data. Migrating data warehouses from appliances and platforms such as Teradata, Netezza etc or custom-built legacy data platforms to the cloud is a strategic initiative to bring in and leverage the cloud benefits such as simplified data ingestion patterns, support for newer analytical toolsets, and cost-optimization.
Bitwise helps you move to a cloud platform seamlessly using metadata-wise tools and a robust model-based approach that ensures metadata integrity, optimal governance practices, code discipline, and strong data lineage.
Our Cloud Data Warehouse Migration Approach
Supported by a comprehensive roadmap, Bitwise enables clients to maintain an uninterrupted workload in their migration process while nurturing optimal cost, performance, and security.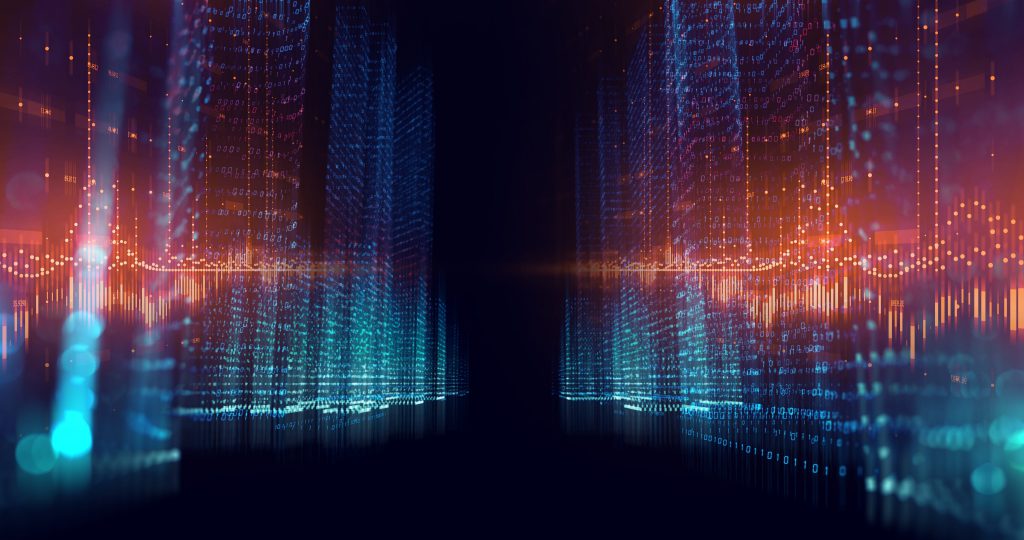 Bitwise enables you to drive your migration process using the four key categories:
Time: To cut down on time, Bitwise ensures that proper schedules are established, and data sets and volumes are defined on time in order to ensure strong relatedness
Costs: Costs can quickly pile up during data movement if efficiency isn't maintained. Bitwise ensures that maximal data compression is performed and that only the most optimal practices are used for sending differential changes.
Tools: Bitwise ensures that ETL tools are validated for cloud and proper features are maintained in order to integrate with cloud-native EDW technologies.
Experience: Bitwise offers a team of highly experienced cloud professionals who are ahead of new featured and methods for service utilization. As the flexibility and abilities of cloud-based EDWs aren't available on-premise, it is crucial to have a skilled team guiding you in your migration process.
For an ideal performance in the new architecture, Bitwise enables translation of schemas, ingestion, and consumption processes.
Benefits of Cloud Data Warehouse Migration
When migrating your data warehouse to cloud, Bitwise offers several benefits such as:
Elastic Scaling: Optimise costs for your cloud data warehouse without compromising on business performance.
Optimized time and Costs: Cut down on maintenance costs and administration time by focusing on data delivery instead.
Offloading: Localize your data close to the organizations or functions that require it.
Multicloud Strategy: Harness the benefits of an elastic, flexible, and agile cloud platform.
Dynamic Cloud Dataset Analysis: Aggregate and store the volumes of data -obtained from cloud- in a data warehouse with strong analytical capabilities.
Modernization: Use the power of virtualization and portability to modernize your data warehouse.
Seamless migration happens only when the most crucial factors in design and migration are taken into consideration. Bitwise takes you through a smooth migration using proven methodologies and best practices to optimize your process with an integrated roadmap, and a team of experts to assist you through the initiative.
Other Offerings
Discover Services and Solutions that can make your data do more
It is only in conversations that the real value of our work comes alive.
We invite you for an engaging conversation.
WEBSITE PRIVACY POLICY
Last Updated on: August 8, 2022
We, Bitwise Global ("Bitwise", "Company", "we", "us", "our") are the owners of the website https://www.bitwiseglobal.com/ (the "Website"). This Website showcases our products and services offerings ("Offerings").
We respect data privacy rights and are committed to protecting personal information collected on this Website. This privacy policy ("Privacy Policy") sets forth how we collect, use and protect the personal information collected on this Website.
PLEASE READ THIS PRIVACY POLICY CAREFULLY. BY CLICKING "I AGREE" OR BY CONTINUING TO USE THE WEBSITE, PROVIDING US PERSONAL INFORMATION, YOU CONSENT TO OUR USE OF YOUR PERSONAL INFORMATION IN ACCORDANCE WITH THE TERMS OF THIS PRIVACY POLICY. IF YOU DO NOT AGREE TO THIS PRIVACY POLICY, YOU MAY WITHDRAW YOUR CONSENT OR ALTERNATIVELY CHOOSE NOT TO PROVIDE YOUR PERSONAL INFORMATION ON THE WEBSITE. SUCH AN INTIMATION TO WITHDRAW YOUR CONSENT CAN BE PROVIDED BY EMAIL TO DPO@bitwiseglobal.com. (Needs discussion)
IF YOU ARE ACCESSING THE WEBSITE ON BEHALF OF A THIRD PARTY, YOU REPRESENT THAT YOU HAVE THE AUTHORITY TO BIND SUCH THIRD-PARTY TO THE TERMS AND CONDITIONS OF THIS PRIVACY POLICY AND, IN SUCH AN EVENT YOUR USE OF THE WEBSITE SHALL REFER TO USE BY SUCH THIRD PARTY. IF YOU DO NOT HAVE SUCH AN AUTHORITY (TO PROVIDE ANY PERSONAL INFORMATION OF A THIRD PARTY) OR DO NOT AGREE TO THE TERMS OF THIS PRIVACY POLICY, THEN YOU SHOULD REFRAIN FROM USING THE WEBSITE.
This Privacy Policy is an electronic record in the form of an electronic contract being compliant and construed in accordance with data protection laws of the jurisdictions where we have our presence.
WHAT DATA DO WE COLLECT?

If you wish to get in touch with us through our 'contact us' page or subscribe to our blogs/newsletters and submit your details through our 'career' page on our Website you are required to provide us our Website, you are required to provide us with information including but not limited to first name, last name, e-mail address, company's name, resume, job application details, mobile number etc. For the sake of brevity, the aforementioned information shall be referred to as "Personal Information".

Website and Social media accounts- We may also collect, store and use your Personal Information when you (1) access our social networking handles operated by us on Facebook, Twitter, and/or LinkedIn (2) share our blogs through Facebook, Twitter, and/or Linkedin and (3) comment/ provide feedback/testimonials on such social networking handles.

Accuracy of information. Please make sure that any Personal Information you share with us is accurate and up to date information. If you are sharing any Personal Information on behalf of a third person, you should ensure that you are authorized to do so.

WHAT DO WE DO WITH YOUR DATA?

We use the Personal Information for the following purposes:

to inform you about our Offerings and to respond to your requests
for creation or development of business intelligence or data analytics in relation to the Offerings provided by us (for this purpose we may share the Personal Information with certain software or tools available online)
to improve the Offerings
to process job applications (if you apply for a position with our organization)
to maintain and manage our website
to manage our relationship with you
for internal record keeping; and to comply with our legal or statutory obligations

WHO DO WE DISCLOSE YOUR DATA TO?

We do not sell, rent, share, distribute, lease or otherwise provide your Personal Information to third parties, without your prior consent. Keeping this in mind, we may disclose your Personal Information in the following cases:

Affiliates: We may provide your Personal Information to our affiliates to enable them to improve the Offerings, provide feedback and respond to their queries.
Service Providers: We may share your Personal Information with the service providers who work with us in connection with operating the Website and/ or providing the Offerings. All such service providers are subject to stringent confidentiality restrictions consistent with this Privacy Policy.
Merger or Acquisition: We may transfer your Personal Information if we are acquired by another entity, or if we merge with another company or transfer a part of our business, including the Website, to a third party. Any such third party or resultant entity that receives your Personal Information shall have the right to continue to use your Personal Information in line with the purposes set out herein. In the event of such a sale or transfer, we may notify you.
Legal and Regulatory Authorities: We may disclose your Personal Information in order to comply with our legal obligations/ court orders/ requests by Govt. authorities.

HOW LONG WE RETAIN YOUR DATA?

We endeavor to only collect such Personal Information that is necessary for the purposes indicated here, and to retain such data for no longer than is necessary for such purposes. The length of time Personal Information is retained, and criteria for determining that time, are dependent on the nature of the Personal Information and the purpose for which it was provided/ collected.

Subject to this section, we will try to delete your Personal Information upon reasonable written request for the same. Please note, however, that there might be latency in deleting Personal Information from our servers and backed-up versions might exist even after deletion. For more information on where and how long your personal data is stored, and for more information on your rights of erasure and portability, please contact DPO@bitwiseglobal.com

OUR SECURITY MEASURES

We are an ISO/IEC 27001:2013 Certified Company. Our Website employs a number of current technology security measures to protect the security of Personal Information. We have put in place appropriate physical, electronic, and managerial procedures to safeguard and help prevent unauthorized access, maintain data security, and correctly use the information we collect online. All Personal Information is stored in password protected storage facilities, accessible only to authorized personnel. Although we provide appropriate firewalls and protections, we cannot warrant the security of Personal Information transmitted as these systems are not hack proof. Data pilferage due to unauthorized hacking, virus attacks, technical issues is possible, and we will take necessary measures to mitigate such events. You are required to be careful to avoid "phishing" scams, where someone may send you an e-mail that looks like it is from us asking for your personal information.

YOUR RIGHTS

You have the right to access your Personal Information in our possession, right to have us rectify or modify any such Personal Information, right to have us erase/delete your Personal Information, right to restrict us from processing such Personal Information, right to object to our use of your Personal Information, withdraw consent at any time where we are relying on consent to process your Personal Information Depending on the nature of your request, we may ask you to complete a Personal Information request form or seek certain details to verify the request. In certain cases, we may charge a fee for this service, but we will inform you at the time. All requests for Personal Information will be handled within a reasonable period of time. If you would like to exercise ANY of these rights, please contact DPO@bitwiseglobal.com.

CHILDREN'S PRIVACY

We do not knowingly collect Personal Information from children under the age of 16 years without the prior, verifiable consent of his or her legal representative. If you are a child under the age of 16 years, please do not provide any Personal Information. If the legal representative of the child discovers that the child has provided us with Personal Information, we request the legal representative of the child to contact us at DPO@bitwiseglobal.com. to have the Personal Information deleted.

CHOICE AND OPT-OUT

We may send you communications including but not limited to (a) notices about your use of our Website and Offerings, including those concerning violations of use, (b) updates, (c) promotional information regarding our Offerings, and (d) newsletters. You may opt out of receiving promotional emails and newsletters from us by following the unsubscribe instructions provided in those emails. Alternatively, you can opt out, at any time, by emailing DPO@bitwiseglobal.com. with your specific request.

INFORMATION FOR EU AND UK INDIVIDUALS

Residents of the European Union ("EU") and United Kingdom ("UK") should note that this Privacy Policy has been updated in accordance with the requirements of the EU General Data Protection Regulation (the "GDPR") and the UK GDPR, the United Kingdom Data Protection Act 2018, the Privacy and Electronic Communications Regulations, and any regulation superseding any of the foregoing ("UK Privacy Laws"). As per the provisions of the GDPR and UK Privacy Laws we shall be considered the Controllers of the Personal information collected as a result of your use / access of the Website. We are registered as Data Controllers with Information Commissioner's Office ("ICO") under the UK Privacy Laws, our registration details are available at: https://ico.org.uk/ESDWebPages/Entry/ZA581909.

Legal Basis (for EU residents and UK residents): We will not process your Personal Information without a lawful basis to do so. We will process your Personal Information only on the legal bases of consent, contract, or on the basis of our legitimate interests, provided that such interests are not overridden by your privacy rights and interests.

Transfer of your personal information across borders (for EU Residents): The Personal Information we collect (of EU and UK residents) might be processed outside the EU and UK at a secure center located in India. We collect and transfer Personal Information outside the EU and UK in accordance with the provisions of the GDPR and UK Privacy Laws. If you have questions, please contact DPO@bitwiseglobal.com.

Your Rights (For EU and UK Residents):

Right to Access: As an Individual, you have the right to access your Personal Data being processed by us and understand the purpose, recipients to whom your Personal Data has been disclosed and the envisaged period of retention of Personal Information.
Right to Rectification/Modification: You have the right to rectify any inaccuracy in your Personal Data obtained and being processed by us.
Right to Erasure: You have the right to get your Personal Data erased on grounds of completion of purpose, withdrawal of consent, unlawful processing of data or pursuant to exercise of right to restrict processing or any statutory requirement.
Right to Restriction of Processing: You have the right to require us to restrict processing of your Personal Data on grounds where you contest the accuracy of the Personal Data being processed and in case of unlawful processing among others.
Right to Data Portability: You have the right to receive your Personal Data collected and being processed by us in a structured, commonly used and machine-readable format and have the right to transmit such Personal Data to another controller without any hindrance from us when processing of Personal Data is based on consent and where processing is carried out by automated means.
Right to Object to Processing: You have the right to object to the processing of your Personal Data on grounds and if such Personal Data is being processed for direct marketing purposes.
Right to Lodge Complaints: Where you believe that we have violated or presented a potential risk to your right to privacy, you have the right to lodge a complaint with the supervisory authority under the applicable regulations.
Right to Withdraw Consent: You may at any time withdraw your consent by writing to us.

UK residents have the right to make a complaint at any time to the ICO, the UK supervisory authority for data protection issues (www.ico.org.uk). We would, however, appreciate the chance to deal with your concerns before you approach the ICO so please contact us in the first instance. We may need to request specific information from you to help us confirm your identity or also contact you for further information in relation to your request. If you would like to exercise ANY of these rights, please contact DPO@bitwiseglobal.com.

Governing Laws: For any EU and UK residents, this Privacy Policy shall be governed respectively by the provisions of the GDPR and UK Privacy Laws.

CALIFORNIA RESIDENT RIGHTS

If you are a California resident, you have the rights outlined in this section. If you have any questions about this section or whether any of the following applies to you, please email a href="mailto:DPO@bitwiseglobal.com"> DPO@bitwiseglobal.com.

We do not sell, rent, distribute, lease or otherwise provide your Personal Information to third parties, without your prior consent.

Access: You have the right to request certain information about our collection and use of your Personal Data over the past 12 months. We will provide you with the following information:

The categories of Personal Data that we have collected about yo
The categories of sources from which that Personal Data was collecte
The business or commercial purpose for collecting or selling your Personal Dat
The categories of third parties with whom we have shared your Personal Data and
The specific pieces of Personal Data that we have collected about you
If we have disclosed your Personal Data for a business purpose over the past 12 months, we will identify the categories of Personal Data shared with each category of third-party recipient

Deletion: You have the right to request that we delete the Personal Data that we have collected from you. Under the California Consumer Privacy Act of 2018 ("CCPA"), this right is subject to certain exceptions. For example, we may need to retain your Personal Data to provide you with the Services or complete a transaction or other action you have requested. If your deletion request is subject to one of these exceptions, we may deny your deletion request. We will work to respond to your Valid Request within 45 days of receipt. You may submit a Valid Request by emailing DPO@bitwiseglobal.com. We will not charge you a fee for making a Valid Request unless your Valid Request(s) is excessive, repetitive, or manifestly unfounded. If we determine that your Valid Request warrants a fee, we will notify you of the fee and explain that decision before completing your request. You may also authorize an agent (an "Authorized Agent") to exercise your rights on your behalf. To do this, you must provide your Authorized Agent with written permission to do, and we may request a copy of this written permission from your Authorized Agent when they make a request to exercise your rights on your behalf.

We Will Not Discriminate Against You for Exercising Your Rights Under the CCPA

We will not discriminate against you for exercising your rights under the CCPA. We will not deny you our goods or services, charge you different prices or rates, or provide you a lower quality of goods and services if you exercise your rights under the CCPA.

LINKS TO OTHER WEBSITES

Our Website may contain links to other websites/applications of your interest. Please note that we do not have any control over such other websites/applications, and you will be accessing these websites/applications at your own risk. Therefore, we cannot be responsible for the protection and privacy of any information which you provide whilst visiting such websites/applications and those are not governed by this Privacy Policy. You should exercise caution and look at the privacy policy applicable to such websites/applications.

GOVERNING LAWS AND DISPUTES

This Privacy Policy shall be construed and governed by the laws of India without regard to principles of conflict of laws. Any dispute arising, between you and us, shall be submitted to the arbitration to be conducted in Pune, India in the English language, in accordance with the rules of Arbitration and Conciliation Act of 1996, by a sole arbitrator, who shall be appointed by us and the award made in pursuance thereof shall be binding on you and us. Subject to the arbitration provisions, you agree that the courts in Mumbai, India shall have exclusive jurisdiction over such disputes.

CHANGES TO THIS POLICY

We may update this Privacy Policy from time to time and you are encouraged to check this Privacy Policy on a regular basis to be aware of the changes made to it.

CONTACT US

If you have any questions or concerns or grievances regarding this Privacy Policy, you can reach out to our appointed Data Protection Officer, Mukund Palani via email at DPO@bitwiseglobal.com.