All

Case Studies
Enabling insights-driven growth for housing finance businesses with a dashboard-first solution
A leading financial services provider in India envisioned optimizing its housing finance operations with a robust reporting dashboard.
Improved customer experience
Increased efficiency & productivity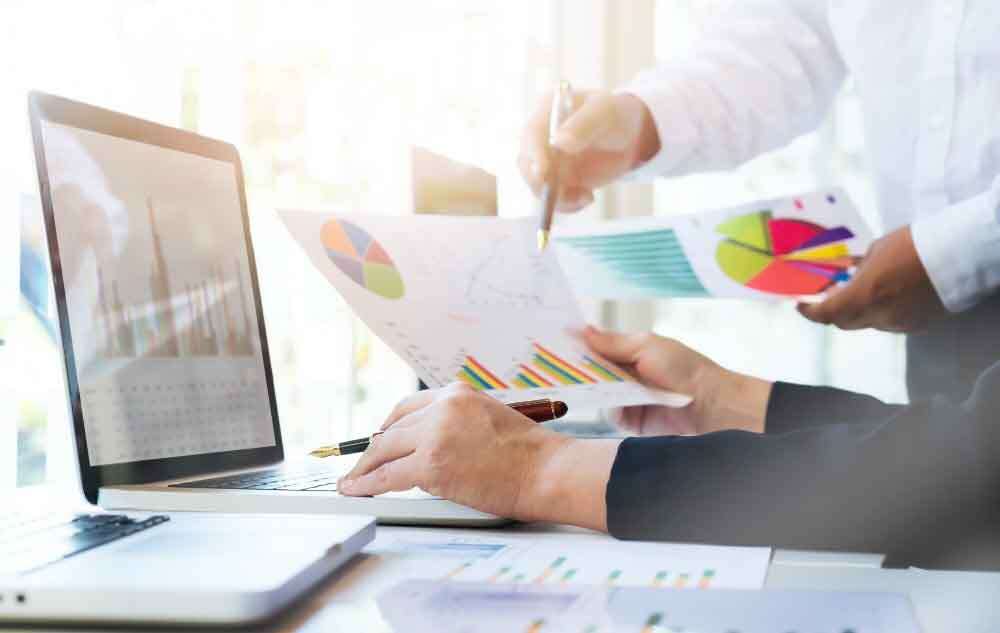 Overview: High operational visibility for better competitive edge
The housing finance industry in India has witnessed drastic changes in recent years owing to digital-native market disruptors, economic upheavals, and phenomenally evolving customer expectations as well as behaviors that have altered the dynamics of efficiency, productivity, and value. Gaining data-driven agility in face of these evolving factors has become an urgent imperative for the housing finance businesses, outlining a strong need for the decision-makers to have strategic visibility into all aspects of operations.
The Bitwise client is a leading housing finance services provider part of a Fortune 500 group of businesses in India that wanted to streamline and optimize the entire operations for better customer acquisition & experience and improved market share. The company envisioned a solution that can offer high visibility to executive decision-makers into the business health throughout the entire housing loan lifecycle.
Challenge: Build a robust reporting solution with a dashboard-first approach
The company's existing legacy systems, complex workflows, and sub-processes demanded the involvement of multiple parties at various stages of the loan lifecycle. This posed various efficiency, productivity, and security challenges for the company without having clear visibility into the entire loan lifecycle from customer acquisition to loan disbursement. It led to the company encountering the following obstacles in absence of a centralized reporting solution:
Existence of multiple reports at various hierarchies leading to inconsistency
No clear visibility into critical business performance parameters such as target achievement, bottlenecks at each stage of the loan lifecycle, and resource consumption despite having timely transactional data
Manually created and distributed reports prone to flaws and inaccuracies
Lack of consolidated, data-driven insights for immediate & long-term business impact
Delayed decision-making
Bitwise proposed a dashboard-first approach that would help the client company focus on its immediate business goals through a centralized summary reporting dashboard while setting a robust premise for an underlying data architecture ecosystem.
The client's perspective: Why Bitwise
The housing finance company's urgent goal of accelerated data-driven decision making and resultant business outcomes demanded strong expertise and experience in shaping robust data ecosystems and advanced frameworks for faster and more efficient execution. Bitwise brought the following key capabilities to the partnership:
25+ years of experience in data-driven digital
Extensive experience in the financial services domain
Advanced data engineering and analytics solutions & prebuilt frameworks
Expert technology talent
The Solution: The single version of truth for accelerated decision making
Bitwise proposed a 'dashboard-first' strategy which included creating a robust, industry-driven reporting dashboard before building a whole underlying data architecture ecosystem, to meet the client company's urgent need for more efficient decisioning through transformed visibility into various stages of a loan lifecycle.
We leveraged the Microsoft Power BI platform to build and deploy a well-designed reporting dashboard that would provide a centralized summary report for the entire loan pipeline with the ability to drill down into specific details on demand.
The key steps of the solution included:
Integrating data from various data sources and designing a user-friendly dashboard
Generating automated reports with superior data visualization
Ensuring role-based security access to various stakeholders with contextualized report view for the specific user
Ensuring easy and secure access for mobile devices
The dashboard offered two types of automated reports for the entire housing loan lifecycle from Customer Procurement to Loan Disbursement:
Overall Summary Report to provide a complete view of the business pipeline included:
Fresh Login Trends
Target Vs Actual
Prelogin Counts
Disbursement Counts, Sanction Rates, Insurance Penetrations

Individual Team Specific Reports to track the team performance included:
Location-wise and Team-wise Performance
Turnaround Time (TAT) of Various Departments during the Loan Processing Cycle
Ageing Sales, Disbursement Status
The Bitwise solution offers the following key features:
High scalability & flexibility
Configurability & Customization
Seamless integration of data from diverse enterprise systems
User-friendly interfaces
High security & control

The Result: Data-driven business outcomes for better efficiency & profitability
Faster time to value has been a critical goal of business leaders in the era of digital agility and scale. However, meeting this goal despite legacy systems and manual workflows blocking the path to value has been difficult and cost-intensive. More often than not, business leaders have been facing the burden of building the entire data and analytics ecosystem with complete underlying data architecture which can consume critical time & resources and hinder the immediate imperatives of the business until the said ecosystem is ready.
Using a dashboard-first approach to kick-start the journey of data-driven decision-making, the Bitwise client paved the path to achieving both short-term and long-term business outcomes. The business leaders in the organization utilized the new reporting dashboard designed by Bitwise to gain a comprehensive perspective of their operations on-demand and optimize various functions with specific visibility into bottlenecks and challenges for each team. The solution also opened new possibilities for further refined analytics initiatives with incremental development of the overall data ecosystem.
With the new reporting dashboard, the Bitwise client achieved:
Improved loan lifecycle process
Optimized turnaround time for each team
Enhanced efficiency & productivity
Reduced manual dependency
Better customer experience & retention
Technology
Microsoft PowerBI
Tableau