Helping our clients solve their most complex problems
I need to achieve up-to-date metadata that is easily accessible and effectively used across the organization is a real challenge.
Key components needed to implement enterprise-wide metadata management
Data Catalog
A process to store technical and operational metadata.
Automatic capture from all traditional, big data and cloud sources with metadata ingestion support.
Ability to configure and provide data source and target information to other systems (such as Pig, Hive, Hydrograph (hyperlink), etc.) so that it is not hardcoded in jobs.
Data Classification
Identify and tag data based on classification guidelines for privacy, sensitivity and business criticality.
Support all data types and categories ingested in the system, and apply policies for different classifications.
Ability to integrate with other data processing frameworks and tools such as Cascading, Ab Initio, Spring Cloud Data Flow, etc. and NoSQL databases such as Cassandra, HBase, Mongo, etc.
Data Lineage
Use automation to capture, store and present data lineage information.
Capture data lineage information at field level.
Store and present lineage information in an easy to understand graphical format.
Capture lineage for Hadoop and non-Hadoop assets.
Metadata Repository and Presentation
Centralize metadata, lineage and traceability.
Use an enterprise-wide metadata repository that will store all different types of metadata (e.g. technical, operation and business).
Provide an intuitive user interface (UI) for metadata presentation, searching and reporting.
Ensure the metadata repository supports complex hierarchical structures.
Implementing Metadata Management with Bitwise
Get the best approach to metadata management and data lineage implementation to optimize data as a business asset.

Proven Metadata Management Experts
Bitwise has worked with the world's leading enterprises to help them implement end-to-end Metadata Management Solutions

Full-Scale Offerings
Bitwise offers a complete set of consulting and services to help you plan and implement Metadata Management Solutions in your traditional, big data or cloud environments.

Accelerated Methodology
Our Data Governance experts understand the full metadata lifecycle and leverage a solution framework consisting of templates, processes, best practices and leading tools to establish efficiencies in leveraging business information to achieve success.

Technology Leadership
We guide you at every point, from assessing your current systems to producing an optimal roadmap through development and deployment
Bitwise Metadata Management Solution Framework
Our Metadata Management Solution Framework helps you achieve up-to-date metadata that is easily accessible and effectively used across the organization. We help build your DAI (data asset inventory) in conjunction with traditional, Hadoop and cloud environments that will create data assets for your business taxonomy, operational metadata and technical metadata.
Solution Framework
Metadata Management – Discovery, Collection, Governance, Repository, Distribution
Data Catalog – Discover, Understand, Consume Contribute
Data Classification – Discovery, Classification, Policies, Enforcement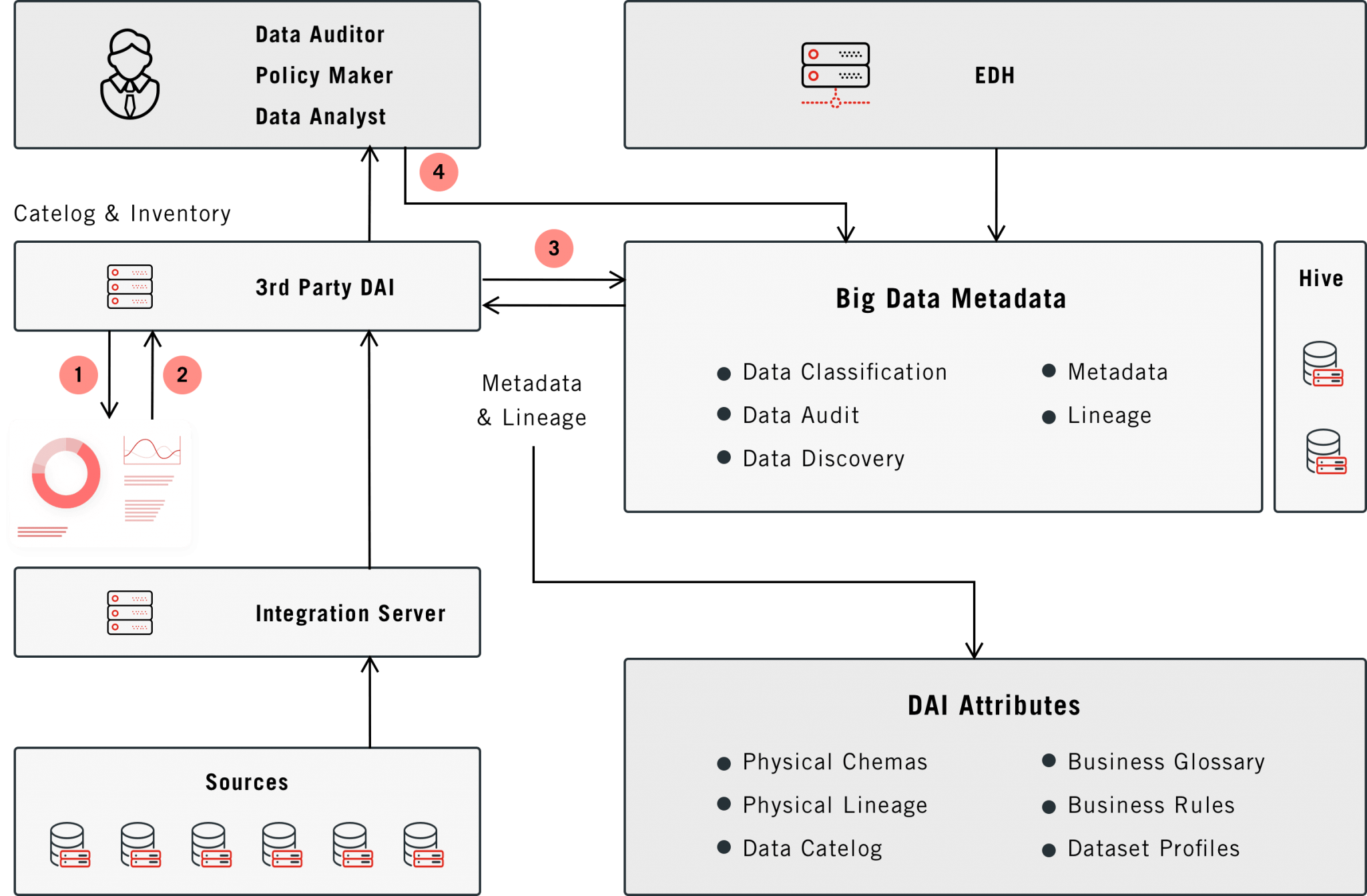 Advantages of Bitwise Metadata Management Solution
Automatically profiles and catalogs all files.
Detects when the contents of files have changed and notifies users.
Inspects each field in a file to infer its meaning, tags the field accordingly.
Data Inventory will propagate the tags based on similar field-level content in other files (i.e. crowdsourcing of tags).
Hold business metadata, which powers multi-faceted search, enabling users to zero in on the right files quickly without having to spend weeks going back and forth to find the appropriate data.
After users have identified files as useful, they can either generate tables automatically or copy the files to a target directory for wrangling.
Track of intermediate and "golden" files after the wrangling process.
Enables data stewards to manage tags and ontologies.
View Crowdsourcing Tags.
View and drill into the lineage information as they work with the data.
Discover sensitive data and enable users to remain productive and leverage the data sets freely without concern for breaching sensitive data.
Need help with Metadata Management?
Contact us to discuss your metadata and data lineage requirement
Data Governance
Case Study
Enterprise Metadata Implementation for Financial Services Company
On-Demand Webinar
Data Governance in the Cloud: Getting it right to ensure consistent, trusted data
In today's world, complexity of data and demands of…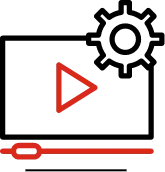 Bitwise provides comprehensive solutions for all your data projects
Data Governance Solutions
Data Quality
Ensure complete, consistent and accurate data in order to make confident business decisions.
EXPLORE
Data Governance Solutions
Master data management
Overcome error-laden, redundant or siloed data to arrive at a single point of truth.
EXPLORE
Data and Analytics Solution
Data Warehouse and Business Intelligence
Modernize and transform Enterprise Data Warehouse reporting systems to become more competitive for meeting today's business challenges
EXPLORE
Ready to start a conversation?