Helping our clients solve their most complex problems
I want to explore the benefits of cloud for my business but don't know where to start
I need to make sure we are getting the most out of our cloud investments
How to make your Journey to the Cloud a Success
Plan Your Enterprise Cloud Strategy
Choosing the right cloud platform is just the beginning.
Leverage real-world implementation experience to help you develop your roadmap for building an operational or business analytics system in the cloud.
Develop your cloud strategy for building a unified platform with defined and managed technology stack to cater to BI and analytical requirements across your entire organization.
Utilize proven strategy and assessment frameworks to accelerate success in achieving your goals of gaining immediate value from your cloud implementation and positioning for long-term growth and flexibility.
Streamline Your Movement to Cloud
Move on-premise systems to the cloud with more efficiency than going it alone.
Use ready-to-go cloud migration roadmap and out-of-the-box reference architectures to help guide you through your initiative.
Partner with a highly experienced team of cloud professionals to help overcome roadblocks and manage risks by using proven migration approach and industry best practices.
Use repeatable frameworks to help you plan and implement your migration in order to operationalize your cloud assets as quickly as possible.
Maximize Your Cloud Investments
Enable tools, technologies and services needed to get the most out of your cloud environments.
Leverage cloud solution services to help you design, build, test, deploy and monitor cloud applications.
Consider solutions for the entire cloud lifecycle including infrastructure setup, application development, policy definition, deployment on cloud and decommissioning on-premise applications.
Partner with experts who are trained and have access to the latest technologies to provide solutions that mitigate risk and achieve maximum business potential.
Making your Journey to the Cloud with Bitwise
Get the optimal approach to cloud strategy and migration so you can quickly deliver business results from your journey to the cloud.

Proven Cloud Experts
Bitwise has been through the trenches or large-scale, enterprise cloud migration initiatives.

Full-Scale Offerings
Cloud offerings for any cloud (public or private), any provider (AWS, Google Cloud, Azure, etc.) and any mode.

Accelerated Methodology
We have the expertise, in- house built accelerators, industry partnerships, training and proven approach.

Technology Leadership
We guide you at every point, from building your cloud strategy and migration roadmap, moving your data and applications to the cloud.
Bitwise Cloud Consulting and Services
Critical advances in security and the proliferation of analytical tools and technologies like artificial intelligence make cloud computing a strategic necessity for driving growth. Bitwise offers expert consulting and services to help you develop your cloud strategy for enterprise implementation based on proven methodologies and industry best practices.
Services
Cloud Strategy and Assessment Services help develop a clear strategy to provide a strong foundation that enterprise users and external partners can leverage to build better analytics and make more informed business decisions that are critical to success.
Bitwise Cloud Assessment Report provides all the data points needed to bring clarity to your vision and business case, build stakeholder consensus, and plan for implementation with an expertly laid out solution and roadmap.
Cloud Migration Services help you through the entire process of moving to the cloud from strategy and assessment, building your business case, choosing and implementing the right platform and solution options.
Bitwise Cloud Migration Roadmap addresses infrastructure needs and capacity planning, high level architecture and blueprint to build the future state cloud system with governance and security plan.
Cloud Solutions delivered based on your specific needs for database design and development, application design and development, application integration, business analytics and business intelligence migration, quality assurance and support.


Advantages Of Bitwise Cloud Consulting and Services
Action plan to your future – whether just starting in the cloud or already there, we can turn your vision to an actionable plan.
On-premise to unlimited promise – we'll help you decide the right migration approach and execute to perfection to take advantage of cloud faster than otherwise possible.
Innovate like your survival depends on it – once your data and applications are in the cloud, we'll help unleash your ability to innovate.
Optimal solutions – Bitwise partners with leading cloud providers including AWS, Google Cloud, Microsoft Azure and Snowflake to deliver the best possible cloud solutions.
Request your Sample Cloud Assessment Report
See what you get as a deliverable of a Strategy and Assessment consulting engagement
Our Partners
Our clients are guaranteed consistent results-driven project delivery through our passionate people, technology leadership and agile, collaborative processes.

Cloud Migration
Case Study
Migrate Legacy IT Infrastructure for Digital Asset Management System to AWS Cloud

Hadoop Analytics System To Cloud
When starting a cloud strategy, organizations need to understand the challenges (such as data compatibility, data portability) and successes for building a Business Analytics system in cloud.

Legacy Analytics System With Cloud
Legacy systems such as Teradata, Netezza, SQLServer, etc. excel at analyzing relational data, but fail to keep up with enterprise demands from growing volumes of unstructured and structured data.
Can't find your Use Case?
On-Demand Webinar
Data Governance in the Cloud: Getting it right to ensure consistent, trusted data
In today's world, complexity of data and demands of…
WATCH NOW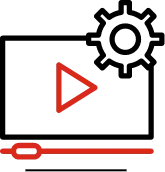 Bitwise provides comprehensive solutions for all your data projects
Cloud Solution
Cloud Data Migration
Our ready-to-go Cloud Migration Roadmap helps guide you through your initiative for moving on-premise data to the cloud
EXPLORE
Cloud Solution
Application Modernization
We continuously research emerging technologies and practices to help our clients leverage the latest and most reliable tools when modernizing their applications
EXPLORE
Data and Analytics Solutions
Big Data Analytics and data science
Uniquely positioned to help our clients utilize machine learning and artificial intelligence to achieve business results.
EXPLORE
Ready to start a conversation?