All

Case Studies
Optimizing insurance platforms for smart business insights
A specialty insurance company catering to niche markets significantly scaled its analytics capabilities through a robust Business Intelligence (BI) solution suite.
Faster analysis, intuitive dashboards
Increased organizational efficiency
Data-driven business decisions
Improved customer experience
Trusted and governed data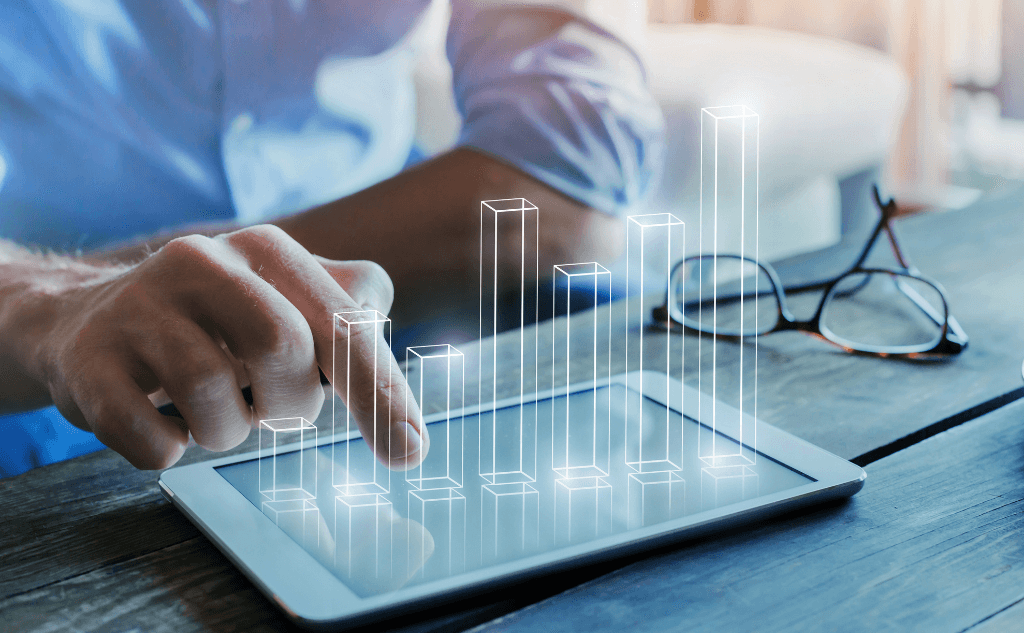 Overview: Scaling business intelligence for better visibility and risk mitigation
The renowned insurance provider specializing in an extensive portfolio of property & casualty coverage and surety bonds for a large consumer base spanning across 50 states in the US required a modern BI solution that would help them efficiently scale their business and power their technology vision to meet evolving market needs.
Bitwise helped the client build a comprehensive Business Intelligence (BI) solution with an agile, incremental development approach which would enable the client to minimize risk and scale their ability to effectively leverage data for better decision making, resource optimization, and product delivery.
The Challenge: Modernization and optimization of legacy systems for maximum efficiency
The insurance firm had been serving niche markets in all 50 states of the United States. The company's data and operations had surpassed its present IT infrastructure capabilities over time, necessitating an urgent need to utilize data through a modernized data architecture and BI strategy for rapid and reliable business insights that could support its ambitious expansion plans.
The company identified the following key challenges:
The existing data architecture and capabilities posed various challenges in terms of scale, efficiency, accuracy & performance.
Growing data volumes made effective data storage & management highly difficult with frequently occurring data quality & integrity issues.
The lack of a comprehensive Business Intelligence (BI) system hindered the stakeholders' ability to quickly respond and adapt to evolving market conditions and business demands.
Current capabilities lacked sophisticated tracking and reporting capabilities for improved visibility.
Increasing licensing and maintenance costs posed the need for a more cost-efficient infrastructure.
The Client Perspective: Why Bitwise
The dynamic solution envisioned by the client entailed extensive expertise and experience in data and analytics technologies, modern tools and frameworks, and a strategic approach for efficient planning, design, and execution. Bitwise was chosen as the client's single value partner to build and deliver its vision of an insight-driven organization through advanced BI capabilities.
The following capabilities of Bitwise played a key role in the decision:
25+ years of experience in data & analytics
Expert talent with deep technology experience & diverse operational background
Advanced, comprehensive frameworks for agile & efficient delivery
Industry-best innovative technology solutions, tools and development practices
Differentiated methodologies for optimizing value
The Solution: Leveraging a comprehensive modern BI suite
Bitwise chose a phased development approach to design, build and deploy the entire solution to minimize disruption to business-critical processes and goals while ensuring efficient delivery.
The goal of enabling the client to leverage a modern BI solution was achieved in several well-planned incremental development and deployment phases:
Migrating data warehouse for evolving data storage and data management needs
To meet the aggressively evolving data needs of the company, a better, more flexible data architecture was crucial. The Bitwise team efficiently planned and executed a secure migration of the company's existing data warehouse to Azure Synapse Analytics to considerably scale the data capabilities.

The key steps:
– Built Cloud Data warehouse on Azure Synapse data pool using Azure Data Factory as ELT tool
– Migrated on-premise historical data to Cloud Data warehouse
– Implemented Data Quality Framework
– Ensured complete data integrity before shutting down the existing data warehouse
Building a robust reporting capability
The Bitwise team proposed to build Power BI dashboards and reports on top of Azure Analysis Services Tabular model. The solution helped the company consolidate high volumes of policy data for improved claim management & tracking while leveraging the insights for better decision-making.

The solution enabled:
– Advanced reporting functionalities
– Interactive & ad-hoc reporting
– Self-service BI
– All types of device compatible reports and dashboards
– Near real-time reports
– Reduced costs of maintenance
Enabling SharePoint-based workflow management
Bitwise built a SharePoint-based workflow management application for the client, which accelerated efficiency for the entire organization and offered the management better visibility into processes, lags, and value optimization opportunities.

The solution consisted of:
– SOX Compliance Enabler/Internal System of Controls for compliance, audits management, and risk assessment, powered by various user-friendly dashboards
– Leave and Absence Manager for resource & workflow management
– Training Function for training events planning, registration, and execution
– Incentive Program for Management for periodic review and management of goals & incentives
– Succession Planner for efficient management of succession plan
– Forms Application for enabling and tracking easy feedback processes
Building BI dashboard and reporting application on Web applications
The comprehensive BI solution built by Bitwise helped the client integrate and leverage data with advanced reporting capabilities embedded in it. In this last phase of the BI suite delivery, the Bitwise team leveraged the client's web application to deliver a modern and flexible BI platform with rich, user-friendly dashboards designed to empower business decision-makers with data-driven strategic and operational insights. The robust reporting features were embedded to offer executive stakeholders' better visibility to optimize processes for more efficient outcomes. The entire solution successfully delivered the desired benefits while creating a solid foundation for value creation and growth.
The Result: Empowering business decisions with data-driven insights
The insurance company leveraged the modern BI solution to transform its vast volumes of data to empower the organizational stakeholders with quick, actionable insights for efficient decision-making. The incremental approach taken by Bitwise helped ensure timely execution, improved efficiency, and substantial value creation without any disruptions to mission-critical processes.
The Bitwise solution delivered the following key benefits:
Robust data & analytics capabilities
Better stakeholder collaboration
Improved policy & claims processes
Improved workflow management
Better quality insights
Value-driven processes
Resource optimization
Technology
Azure Synapse Analytics
Azure Data Factory
Azure Analysis Service
Power BI
Power BI embedded