No one would have predicted a year ago that we would have to go through a crisis so sudden and severe as COVID-19, with no alternative but to adapt to it to survive. The last few months have been difficult for businesses to say the least, and that has forced organizations to quickly reinvent themselves without much of a breathing window.
Now as we gradually step out of the lockdown phase, it is imperative to strike a balance between wisdom of the past and call of the future to conform to "new normal". 
The future is here to stay.
In these challenging times, many industry leaders have done a great job in moving swiftly to ensure safety of their people as well as to maintain business continuity. However, this transition we are witnessing in terms of a remote workforce or digitized services for the benefits of consumers is going to be much more than a temporary solution. And the role of technology leaders in accelerating this transition to a fully materialized, future-ready solution has become profoundly bigger if businesses have to survive and thrive in this new reality.
So as businesses prepare to resume full speed in the Unlock phase, they have to reimagine two aspects that will govern the future of the organization in the coming months, i.e.
Efficiency: Organizing the workforce for better efficiency.
Growth: Digitizing customer experience to match their evolving expectations.
And both must be simultaneously achieved for a quicker recovery and value-creation.
Successful recovery begins internally.
COVID-19 crisis pushed businesses into hastily deployed remote work environments with little scope for sustainability or scalability. Essential functions were prioritized in a view to survive the crisis than taking it as an opportunity for a long-term growth strategy. Although digitization was one of the prioritized goals for many businesses, this sudden transition may have altered the design and implementation, failing to derive wholesome benefits from the remote work-environment installed in the crisis time.
Resuming the recovery efforts in the new normal requires future-proofing these temporary solutions and organizing the workforce with a long-term governance and management strategy powered by digital technology.
Bring scalability and governance to the equation.
Virtual work environments deployed in the pandemic time have posed many challenges, from as simple as not having good internet bandwidth to as complex as the lack of digital governance metrics to increase accountability and efficiency. Security concerns were at an all-time high as these virtual networks were vulnerable to security threats of all kinds such as the exposed firewall weaknesses, phishing emails, app hacks, etc. One of the immediate challenges most businesses have been facing in these turbulent times is restoring safety and security with robust mechanisms designed for a long haul.
Meanwhile, employees have been functioning with a sense of uncertainty and impermanence which may have overshadowed the benefits of flexibility that come with a virtual work environment.
A digital reset powered by a strong policy-framework is the most significant part of the solution that will achieve long-lasting benefits in a much quicker way.
Organizations can begin by scaling digital solutions with rigorous testing to ensure access, stability, consistent collaboration and security across diverse operational environments.
Another important aspect of a virtual work environment that needs to be taken care of is a digital governance and management structure as robust as an office environment to manage the remote workforce across geographies. This goes on to achieve larger objectives for the organization apart from handling efficiency, productivity, and accountability but rather creating a consistent and reliable work environment for employees which increases a sense of belonging and helps create a purpose-led and motivated workforce.
The resilience of organizations will be tested in these times and fortifying your remote workforce with agile yet stable digital solutions may be the best move forward.
Serve customers where they want it—in a digital world 
When the pandemic struck, the world witnessed the quickest evolution yet in customer buying behavior, which would have otherwise taken months or even years along with sustained efforts and market strategies from businesses. This crisis triggered the changes in a matter of days. Many businesses scrambled to their feet to meet the new demands and some even made the transition overnight to make essential services available digitally.
And it cemented the fact that there is no going back now. Customers from diverse demographics – even the most rigid ones – are now expecting to be served in a digital world. They are preferring digital channels for both buying as well as for seeking support, making it inevitable for businesses to rise to the challenge.
Take for example the case of customer interaction centers. Increased volumes of online queries, calls, or emails can create bottlenecks and hinder the positive customer experience. In such situations, digital technologies come handy in the form of AI agents to handle customer interaction via online chats and messaging applications with an intelligent hand-off to human agents who could be working remotely.
Businesses can get the most out of these innovations if they utilize AI, ML, and advanced analytics in synergy. Apart from maintaining customer accessibility, there is much scope to utilize digital innovations for optimizing supply chains, forecasting demands, and making sure your customers get everything they expect and then some, even in these challenging times.
A crisis or an opportunity for a strategic reset?
It is impossible to predict how long we have to operate in this new business environment. While predictions are tempting, plans are the most fruitful – And there is a hidden opportunity for businesses to test their resilience and reset the vital functionalities with flexible technology architectures such as cloud-based platforms, microservices, and APIs, powered by data-driven digital. The move to flexible architecture without compromising security, reliability, and business innovation, has changed from a "good to have" to a "must-have" and has become an inevitable outcome in this new normal.
This crisis has in a way accelerated the digital evolution of businesses, guided and executed by the steady hands of dynamic technology leaders. It has also shown us that being agile doesn't just mean shedding the redundancies and gaining speed but rather fundamentally realigning strategy, processes, and human capital to unlock the value sustainably.
Recovering from this crisis would take strong steps from businesses in terms of technology adoption as well as adjusting their approach to ensure sustainable enhancements to the way organizations function—both internally and externally—to go beyond near-term survival strategies and to shape the future to your liking.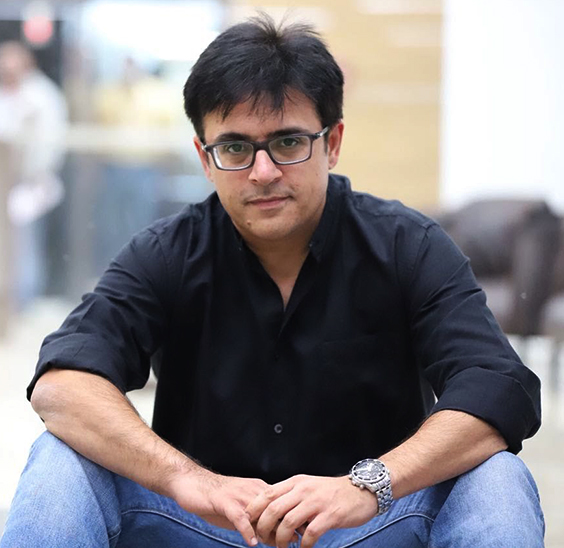 Dhwanit Malani CHIEF EXECUTIVE OFFICER
Specialized in Technology Research and Solutioning, Innovation Management, Organizational Change Management and Brand Management & Marketing.
Connect On LinkedIn