Our Mission
Enable long-term success and satisfaction for our clients through our team of passionate Bitwisers collaborating to find and execute innovative solutions that tie directly into our clients' key business strategies.
Our Values
Open Mindedness
Acknowledge, accept and appreciate diverse ideas, opinions and differences. A culture of listening, thinking and acting
Excellence
Way of being which strives to continuously raise the performance bar and redefines goals to go beyond what is expected in the pursuit of perfection
Compassion
Compassion is about bringing humaneness in a performance-driven organization, it's not about accepting lower standards through empathy
Mutual Respect
Being considerate of self and others by recognizing others' talents and contributions
Ownership
Taking the initiative to bring about positive results while owning the drawbacks and giving generous with recognition
Integrity
Embodying set moral principles and professional standards
Belongingness
Being a Bitwiser, understanding that personal and professional growth is inseparably tied to the healthy growth of Bitwise through a unified and cohesive culture which makes sure that we perform as individuals and perform as one group helping each other and ourselves to maximize our potential
The Bitwise Foundation
Through its initiatives, Bitwise Foundation supports programs and organizations who work with mentally, physically, economically and socially underprivileged sectors of society.
Our main goal is to improve and enhance the quality of life for those we work with and enable them to become self-reliant.
Bitwiser Stats
3:12
Average tenure across the industry
12
Average tenure of Bitwisers
18%
Of college recruitment candidates that are selected to be Bitwisers
8:1
of college recruitment candidates are selected to be Bitwisers
30:1
Average trainer-to-trainee ratio across the industry
Where talent and passion thrives
We have challenging projects for passionate professionals. Let's solve the most difficult technology problems together!
Bitwisers are an elite team of technology professionals who share a passion for hard work, client service and continuous improvement.
At Bitwise, people come first. In fact, they are everything. Because people are the heart and soul of our business. We look for those who personify our brand's DNA, understand our culture, and contribute something new to it.
We're Bitwisers. We do things differently. And better.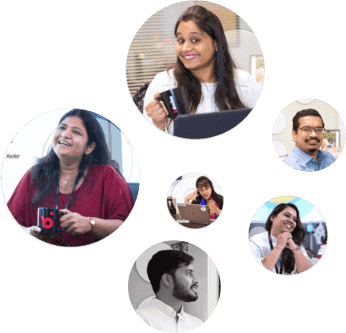 Current Openings:
"I love being Innovative and up-to-date with the latest technologies to deliver a great customer experience."
Pawankumar Gupta, Project Leader at Bitwise
On-Demand Webinar
Data Governance in the Cloud: Getting it right to ensure consistent, trusted data
In today's world, complexity of data and demands of…
WATCH NOW