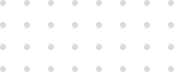 Industry leaders seamlessly transitioned their legacy applications and data to the cloud.
Bitwise Data Platform Cloud Migration Suite
Think about what you could do with an experienced data migration team that has already overcome the most difficult cloud migration challenges. Use our end-to-end solution of automation tools, frameworks, AI based practices and experience to accelerate migration and modernization of Data Warehouse & Business Intelligence in the cloud.
"Bitwise presents us with technology solutions that introduce us to new ways of thinking."
Feedback from an IT Director of a Fortune 500 Financial Services Company that works with our experts to solve their most difficult data modernization challenges.
The partners behind our successful AI-powered cloud migration strategies
Just like you, we choose scalable and flexible partners. Our automation-first mindset has resulted in cost-effective solutions to accelerate migration to cloud-native services with greater accuracy and less time. Looking for an optimal AI-driven migration approach? Our experienced team will guide you with the right strategies to drive growth.
Inviting Microsoft, AWS and GCP sales professionals to partner with us to accelerate innovation.
Bitwise delivered the right combination of Automation, Best Practices and Experience to accelerate migration to cloud platforms over the last 10+ years.
12+
years of experience in ETL Conversions
30,000+
ETL apps converted with automation
15+
ETL tool conversion combinations
Strategic partner to top CDOs and Data Leaders to drive innovation
They asked Bitwise to migrate, transform and modernize their legacy applications and set a direction for modern data reporting and analytics.
ETL Converter
Introducing automation to ETL migration
Leverage our accelerator to transform your legacy ETL and procedures into cloud-based solutions that drive growth and unlock new insights.
Explore Bitwise ETL Converter
Work with a dedicated team that CDOs praise as "passionate", "knowledgeable" and "trustworthy"