Helping our clients solve their most complex problems
I want to support our Digital Transformation initiative by automating business processes and workflows
I need to migrate to the latest version of SharePoint or Office 365 to improve the efficiency of our distributed teams
What it takes to get the most out of SharePoint
Digital Transformation
Digitize and automate routine business processes and facilitate collaboration.
Start with common implementations such as policy/procedure approval and acknowledgement system, incentive acknowledgement system and automated training system.
Use ready-to-go workflows to enable collaborative efforts in documents approvals, information sharing and business workflow management.
Enhance social collaboration through discussion boards, white boarding applications and secure web and mobile solutions.
CLICK HERE TO KNOW MORE
Extend Utilization
Achieve the full potential of SharePoint and maximize user convenience.
Partner with expert SharePoint consultants with a proven approach to building user adoption within the organization.
Leverage SharePoint to build new internal or external sites or re-brand an existing site.
Migrate third-party applications such as Lotus Notes, Jive or any CMS to SharePoint.
Stay Current
Use an automated migration service to upgrade and migrate older versions.
Leverage a service with built-in migration templates and checklists to migrate content database, service applications database, site collections, user experience and workflows to Office 365.
Make use of migration utilities that can upgrade from any previous SharePoint version directly to the latest version or Office 365.
Ensure process and technology alignment to leverage key features such as Social Enterprise & Web Content Management, Apps in the Marketplace, Enterprise Search, Sharing and Governance Automation.
CLICK HERE TO KNOW MORE
SharePoint Transformation with Bitwise
Optimal SharePoint services to help enable a more effective enterprise.

Proven Digital Experts
Bitwise has worked with some of the world leading brands to enable strategic digital initiatives that drive business results.

Full-scale Offerings
Our digital services stack enables businesses to strategize, develop and deploy digital technologies and create market-ready solutions with transformational benefits.

Accelerated Methodology
We have the expertise, in-house built accelerators, industry partnerships, training and proven approach.

Technology Leadership
We align business requirements, use case, platform identification, tool evaluation and resource requirements needed to develop and deploy enterprise applications.
Bitwise Services for SharePoint
We offer a wide range of service offerings built on our extensive experience in implementing, customizing and managing large SharePoint instances (Cloud and On-Premise) across industry sectors.
Services
Application Migration and Data Migration
SharePoint / Office 365 Upgrade and Migration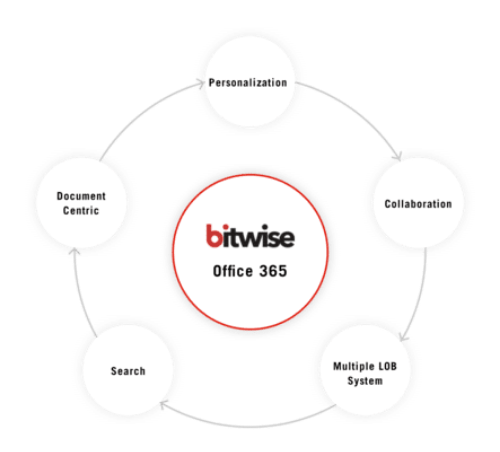 Advantages of Bitwise Services for SharePoint
Accelerated user adoption
Faster time-to-market
Expert consulting and advisement
More efficient and collaborative workforce
Take your business to the next level
Contact us to get the most out of SharePoint and Office 365
SharePoint Upgrade and Migration Service
Bitwise provides a methodical approach to migrate from any earlier version of SharePoint directly to any later version including SharePoint 2019 and Office 365 using our built-in utilities to automate the end-to-end migration cycle.
Migration Framework
WSP Extractor – Utility to extract all customizations and solution packages.
Cleanup Utilities – Remove unnecessary / deprecated items.
Service Creator – Creates SharePoint services that are needed in new farm.
Web Services / Application Creator – Creates any custom web services / application that is part of the farm.
Web Services / Application Creator – Creates any custom web services / application that is part of the farm.
Direct to Office 365 Upgrade – Upgrade from any previous SharePoint version directly to Office 365 or SharePoint 2019.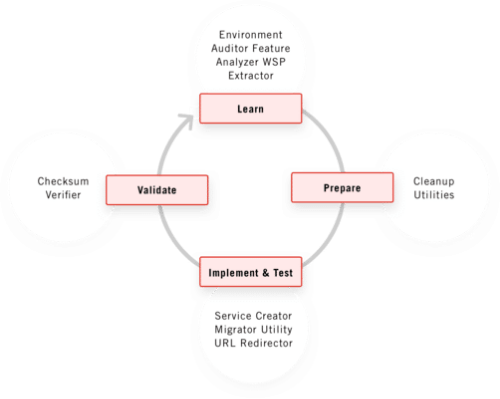 Advantages of SharePoint Upgrade and Migration Service
Zero down time and zero data loss
Save up to 50% of the migration effort
Save on licensing costs
Migrate on-premise to online or lower on-premise version to higher version
Migrate Lotus Notes Repository to SharePoint
CLICK HERE TO KNOW MORE
Migrate Ektron, Kentico or any other CMS to SharePoint

Campaign Management System
Easily track content changes and approvals for marketing campaigns to maintain brand and legal compliance

Travel Request and Approval Workflow
Automate the process to streamline requests for business travel and chain of approval in an audit-friendly workflow.
CLICK HERE TO KNOW MORE
Can't find your Use Case?
On-Demand Webinar
Beat the SharePoint 2010 Extended Support Cutoff with Direct to Office 365 Upgrade
As you may be aware, extended support of SharePoint…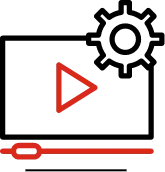 Bitwise provides comprehensive solutions for all your data projects
Digital and Application Development Solutions
Web & Mobile
Strategically build and leverage digital technologies to boost business results and user experiences.
EXPLORE
QA and Testing Solutions
Functional & Mobile Testing
Guarantee confidence that you are delivering the right product that is built correctly
EXPLORE
Data and Analytics Solutions
Journey to the Cloud
Make your move to the cloud with confidence and take full advantage of ever-evolving tools to accelerate innovation and lead by disruption
EXPLORE
Ready to start a conversation?