Helping our clients solve their most complex problems
We have so much great data, but constant data quality issues make it unreliable and unusable as true business assets.
How to improve the quality of your mission-critical data
Start with an Assessment
Thoroughly assess the current situation to develop a clear roadmap to success.
Assess the current data quality system and process to identify challenges, gaps and vision.
Develop a clear architecture design and solution accounting for platform, infrastructure and security requirements.
Define the process for profiling, cleansing rules, standardization and validation, automated attribution and enrichment, automated classification and duplicate detection to build the overall implementation roadmap that meets platform, security and compliance requirements.
Have the Right Tools
Having the right data quality tool can make a big difference.
Ensure that you have the right-fit Data Quality tool for your organization such as Ab Initio DQE, Informatica IDQ, Ataccama or Talend DQ.
Bitwise can provide expertise in all leading market tools such as those listed above.
Integrate with Existing Processes
Achieving Data Quality doesn't mean you have to change everything else too.
Develop and integrate a solution for cleansing, standardization, enrichment and business transformation that can manage exceptions seamlessly as part of daily business process.
Build all technical repositories, reporting and monitoring via easy-to-maintain scorecards.
Implementing Data Quality with Bitwise
Strategic approach to data quality to generate accurate and reliable business information.
Proven Data Quality Experts
Bitwise has worked with the world's leading enterprises to help them achieve the highest data quality.
Full-scale Offerings
Bitwise offers a complete set of consulting and services to help you plan and implement Data Quality Solutions in your traditional, big data or cloud environments.

Accelerated Methodology
Our team of experts can help coordinate the right combination of tools, methodologies, enterprise architectures and organizational responsibilities that, when implemented in concert and applied with industry best practices, establish an optimal data quality strategy for your org.

Technology Leadership
We guide you at every point, from assessing your current systems to producing an optimal roadmap through development and deployment
Bitwise Data Quality Solution
We provide the right data quality architecture and methodology to fully integrate into existing functional processes at all stages of the software development lifecycle. We use a phased approach that starts with implementation through integration with ETL by business unit or line of business.
Solution Framework

Data Discovery – Profile and Analyze
Data Standardization, Matching and Cleansing

Data Enrichment

Reporting and Real-Time Monitoring

Data Quality Policy Repository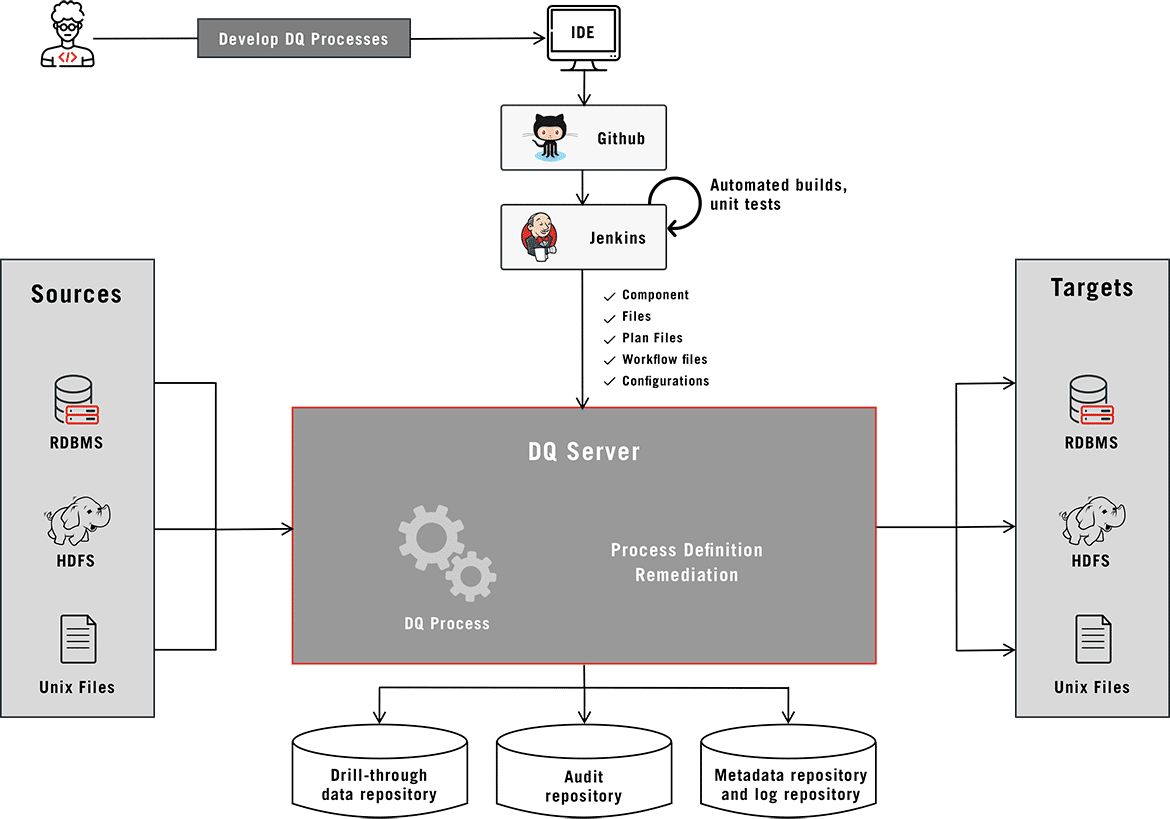 Advantages of Bitwise Data Quality Framework
Less time needed to reconcile data
Fewer delays in deploying a new system
Greater confidence in the integrity of the system
No revenue loss due to poor data quality
Reduced costs incurred by duplicate data
Higher customer satisfaction
More stringent compliance
Is the quality of your data an issue?
Contact us to discuss your data quality requirement
On-Demand Webinar
Data Governance in the Cloud: Getting it right to ensure consistent, trusted data
In today's world, complexity of data and demands of…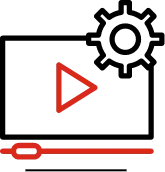 Bitwise provides comprehensive solutions for all your data projects
Data Governance Solutions
Metadata Management
Overcome error-laden, redundant or siloed data to arrive at a single point of truth.
EXPLORE
Data Governance Solutions
Master Data Management
Optimize your data assets for high-value return
EXPLORE
Data and Analytics Solution
Data Warehouse and Business Intelligence
Modernize and transform Enterprise Data Warehouse reporting systems to become more competitive for meeting today's business challenges
EXPLORE
Ready to start a conversation?