Helping our clients solve their most complex problems
I need to migrate my legacy BI to a modern cloud tool but don't know where to start
What it takes to successfully modernize BI on the cloud
Solid BI Strategy
Strategic roadmap for implementing a new age BI visualization reporting application.
Build stakeholder consensus and plan the optimal BI implementation strategy.
Complete Strategy and Assessment for current state review, gap analysis and future state recommendation based on assessment of risks, readiness and gaps.
Implementation roadmap with defined expectations and deliverables for building a BI and Analytics framework.
End-to-End Migration Solution
Take the opportunity to build powerful features into your apps by moving your environment to the cloud.
Identify opportunities for improvement and map out your new workflows for a redesigned app.
Iterate the migration methodology for each solution being migrated.
Use a complete testing strategy to verify and validate the new reports and dashboards.
Focus on ROI
Ensure that BI implementations are high return on investment (ROI) initiatives with right strategy and implementation roadmap.
Plan for scalability and growth of data architecture.
Leverage cloud modernization for reduction in the total cost of ownership (TCO).
Identify process improvements to maximize current investments.
Migrating Legacy BI to the Cloud with Bitwise
Optimize your cloud modernization journey with the proven Bitwise approach to BI transformation.

Proven EDW / BI Experts
Expertise in the end-to-end data lifecycle and extensive experience migrating data and analytics to the cloud.

Full-Scale Offerings
End-to-end EDW and BI implementations including data integration, data warehouse design, report development and support, analytics and advanced analytics, and visualization.

Accelerated Methodology
We have the expertise, in- house built accelerators, industry partnerships, training and proven approach.

Technology Leadership
We align business requirements, use case, platform identification, tool evaluation and resource requirements needed to implement BI and analytics capabilities.
Whitepaper
Modernize BI, Transform Data into Actionable Insights
Guidelines to help you on your modernization journey (with case study for modernizing BI with Looker big data analytics platform)
Bitwise BI Modernization Solution
Modernization solution focuses on end-user needs to provide faster access to critical business information and speed time-to-value by efficiently migrating legacy BI reporting such as Cognos and MicroStrategy to modern cloud analytics tools like QuickSight, Power BI, Looker, Tableau and Qlik.
BI Migration Framework

BI Strategy and Assessment

Tool Evaluation and Recommendation

Legacy BI Report Migration Methodology

Scrum-based Delivery Model

Testing Strategy
Advantages of Bitwise BI Migration Framework
Improved performance of reports and dashboards
Real-time data insights and interactive data visualizations
Self-service capabilities in creating reports and visualizations on the fly
Insights and accurate data presented to business partners
Easy integration with multiple cloud services and embedded dashboards
Reduced server and maintenance costs
Improved scalability, security and availability
On-Demand Webinar
BI Modernization with Looker and Bitwise
Learn how to implement modern BI (with case study from global financial service company)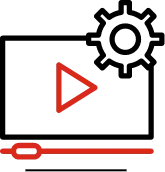 Bitwise provides comprehensive solutions for all your Data & Analytics projects
Cloud Solution
Cloud Data Migration
Our ready-to-go Cloud Migration Roadmap helps guide you through your initiative for moving on-premise data to the cloud
EXPLORE
Cloud Solution
Automated ETL Migration
Risk-free conversion and optimization of source ETL jobs to a target ETL tool with maximum automation
EXPLORE
Cloud Solution
Big Data Analytics & Data Science
Uniquely positioned to help our clients utilize Machine Learning and Artificial Intelligence to achieve business results
EXPLORE
Ready to start a conversation?