Retail & eCommerce
Building a foundation of high-quality actionable data to drive digital transformation and omni-channel customer engagement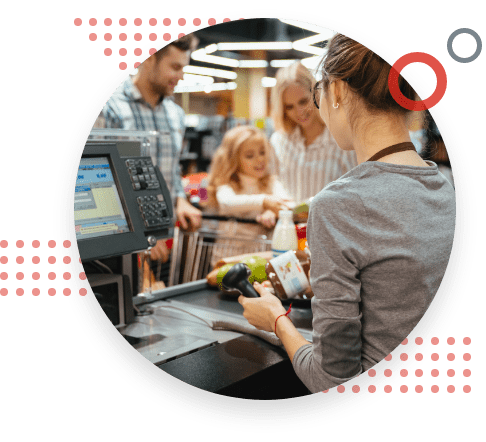 Deliver Enhanced Digital Customer Experiences
Today's Retail and eCommerce companies require modern applications that use data to solve business problems and deliver enhanced digital customer experiences. Bitwise provides high-end engineering services across the technology spectrum with focus on development using API driven architectures, CI/CD process and QA automation. Our engineers excel at working seamlessly with our clients' fast-paced, Agile delivery teams to build solutions in areas such as Cart and Checkout, Loyalty and Rewards, point of sale, logistics, supply chain, holiday scalability, recommendation systems and more.
Retail and eCommerce Solutions

Recommendation Systems
Achieve predictive analytics to improve personalized campaigns and customer engagement

Customer Analytics
Range of solutions such as Customer 360 to drive revenue growth through digital engagement

Mobile Apps
Development and testing solutions to ensure world-class digital customer experience

Data Warehouse Modernization
Migrate legacy ETL and data to the cloud to efficiently ingest, process and analyze a wide variety of data sets
33% TCO Reduction
Estimated reduction in TCO for Data Integration Platforms at retail Pharmacy company with ETL Converter solution
Case Study
Point of Sale Order Processing with Confluent Kafka
A Fortune 100 Retail company needed to build a message driven event platform which can act as a unified information hub to exchange business information in real-time and enable faster decision making.
Related Solutions
Data Warehouse and Business Intelligence
On-premise, Cloud And Hybrid Solutions
Modernize and transform Enterprise Data Warehouse reporting systems to become more competitive for meeting today's business challenges
Explore
Web and Mobile
Digital And Application Development Solutions
Strategically build and leverage digital technologies to boost business results and user experiences
Explore
Functional and Mobile Testing Services
Comprehensive Test Strategy
Guarantee confidence that you are delivering the right product that is built correctly
Explore
Strategize and implement the right Retail and eCommerce innovation solution with Bitwise