Envision the future of data with endless business possibilities
Our proven data expertise and diverse experience across domain guarantees scale, speed and results from our clients' data initiatives
End-to-End Enterprise Solutions
Bitwise provides enterprise solutions and professional services for end-to-end project delivery. Our engagement capabilities cover
Laying a Strategic Foundation
Bitwise gathers requirements and assesses the risks, readiness, and gaps to provide a roadmap for building an end-to-end solution suitable for the client's requirements. We conduct interviews/workshop sessions with technology teams and stakeholders to perform the following assessment activities
Through our Agile Center of Excellence, Bitwise uses a standard approach to training and maintaining certified Scrum Masters and Agile development teams that are ready to deploy on any project.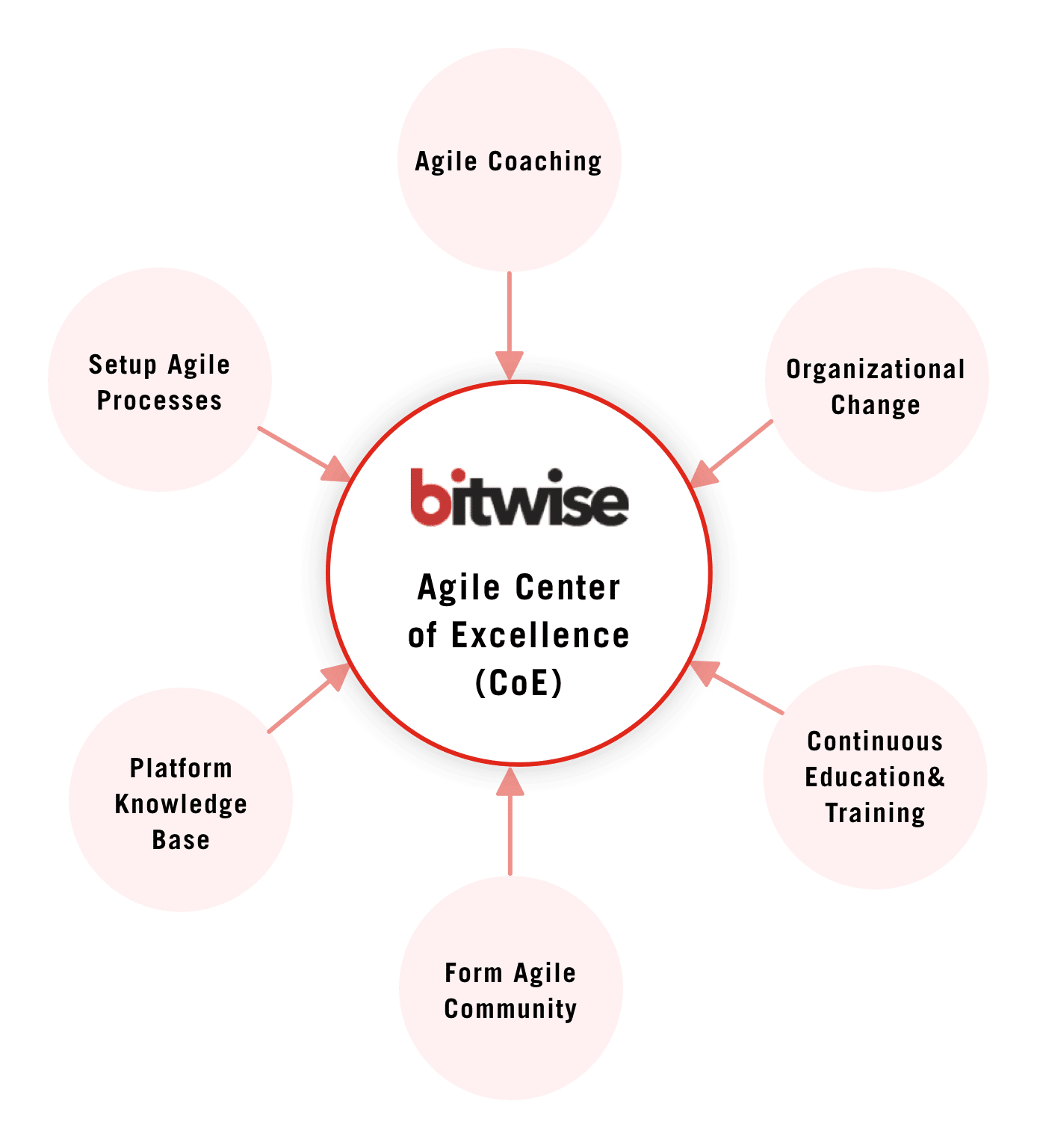 Bitwise delivery teams are well-versed with all major Agile software development frameworks and methodologies, including:
Bitwise provides end-to-end managed services across data management tools and technologies, including:
Bitwise offers flexible engagement options using our global capability for onsite, offshore and hybrid delivery models on fixed-cost or T&M basis. We are equipped to deliver fully scoped projects or use variable staffing options to meet requirements for any ad-hoc project needs. Our managed services and support capabilities are SLA based and focus on optimizing services to drive cost efficiencies.
Explore the benefits of working with Bitwise for your next project