PL/SQL stored procedures…just about everybody's got some of this legacy code, but who wants to deal with it? Most IT leaders we talk to put in the bare minimum to maintain their PL/SQLs since the cost of migrating the code (a very labor intensive process) outweighs the benefits. As a result, data managers opt to 'kick the can' down the road, hoping a better solution will someday present itself for modernizing messy legacy code.
If you, too, have been waiting for a better option, then that day may come sooner than you thought (or hoped). At Informatica World 2017, Bitwise demonstrated our very unique value to the data community by showcasing an automated approach to modernizing legacy PL/SQL and T-SQL code.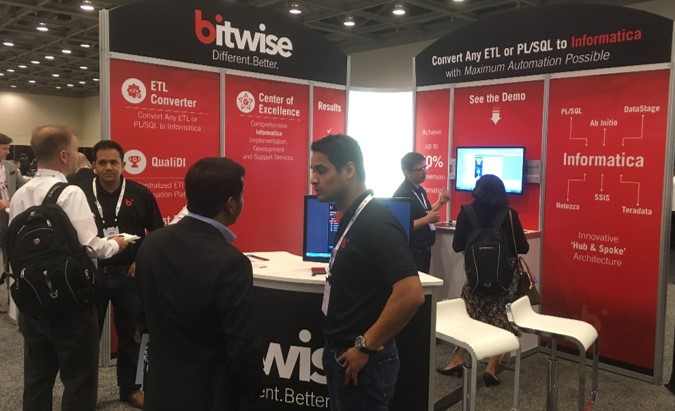 Just about everyone we talked to at the event said that they have this code that somebody wrote a long time ago, and they've got to keep someone with a special skill set to maintain it. While the jobs run as intended, the code is nearly undecipherable, creating an untenable long-term risk and making the possibility of converting it to a newer ETL tool a painful proposition.
Sound familiar? It did to many of our customers, too, which is why we developed a capability to automate the conversion of PL/SQL or T-SQL (or any ETL) to Informatica or any other ETL platform.
What to Explore
An Automated Approach to Migrating PL/SQL to Informatica
How do we do this? First, we use our automated PL/SQL Script Analyzer to create a visualized Workflow Document that helps to easily understand the code and quickly generate a Mapping Document. Once the Mapping Document has been validated, we can plug the file into our
automated ETL Conversion Engine
, which re-engineers the PL/SQL to the target ETL. Upon completion, a Conversion Report shows that the process was completed successfully. Sounds pretty cool? Hundreds of data professionals at Informatica World 2017 thought so, too. If you didn't get a chance to stop at our booth, or if you were unable to attend the event, don't worry – we have a recorded webinar on
An Automated Approach to Migrating PL/SQL to Informatica
that will walk you through the whole process in under 30 minutes. Take comfort in knowing that standing by and letting your PL/SQL programs fade into obsolescence, or taking the labor intensive path of migrating manually are no longer your only options.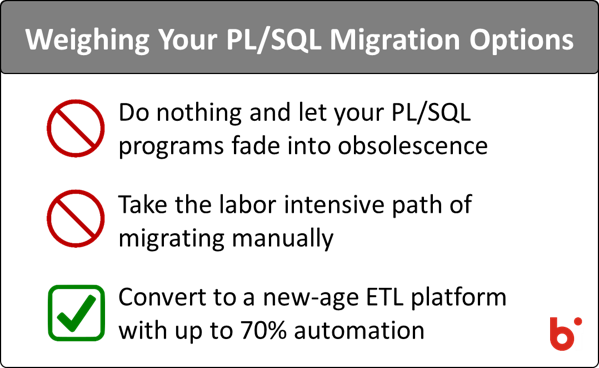 Looking for more information on
ETL Conversion
? Check out this LinkedIn article,
Automated Migration of ETL Solutions
, by Rick van der Lans, Analyst/Owner at R20/Consultancy for a brief analysis of the
ETL migration challenge
.
---
You Might Also Like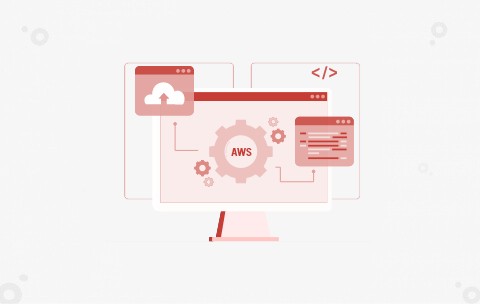 ETL Migration
Simplify ETL Migration to AWS Glue Serverless Data Integration
Learn More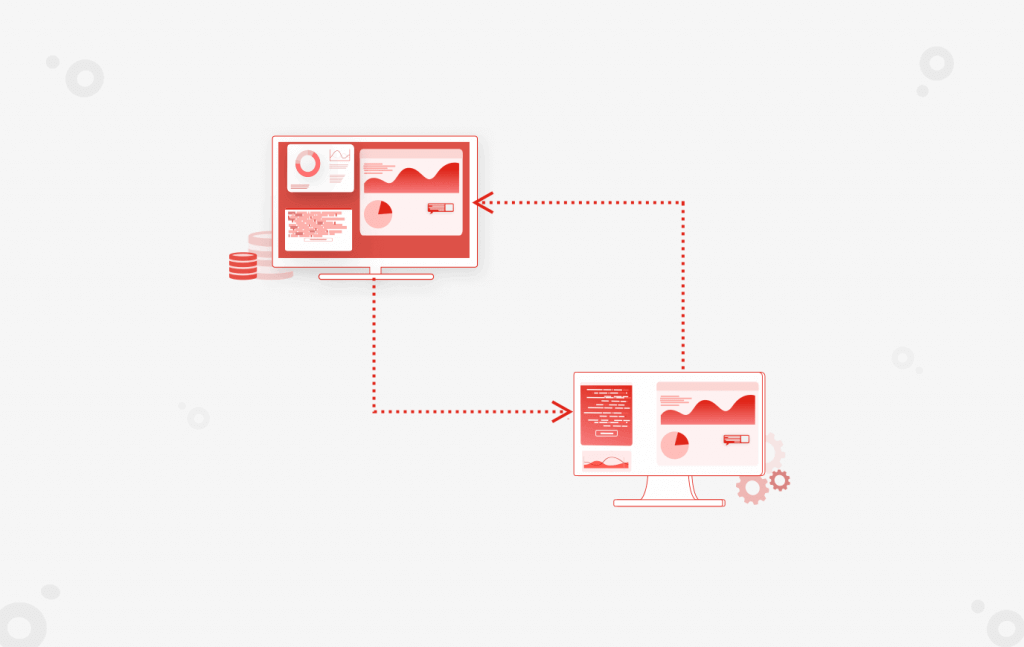 ETL Migration
Why Migrate from One ETL to Another ETL in 2021
Learn More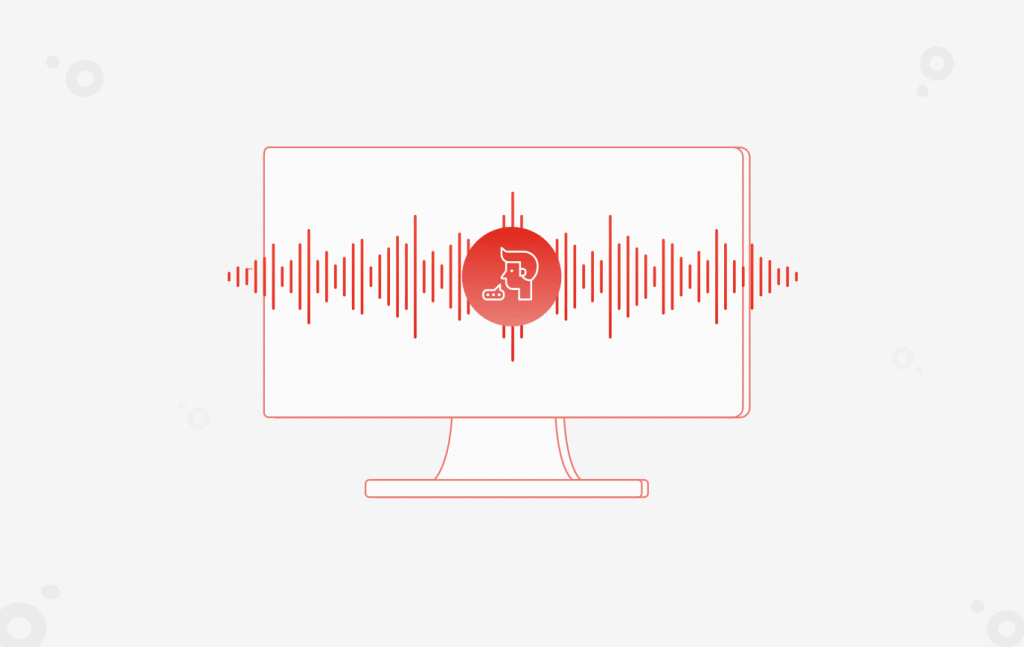 Data Analytics and AI
Conversational UI for Voice-Enabled Reporting
Learn More