Bitwise Inc. CEO appears on the DM Radio
Bitwise Inc. CEO appears on the DM Radio
Bitwise Inc. CEO Ankur Gupta recently participated in the DM Radio episode, Lift and Shift? Better to Get Strategic, hosted by Eric Kavanagh. The one-hour show was broadcast live on March 24 and syndicated over many networks. The recorded podcast is also available – listen now.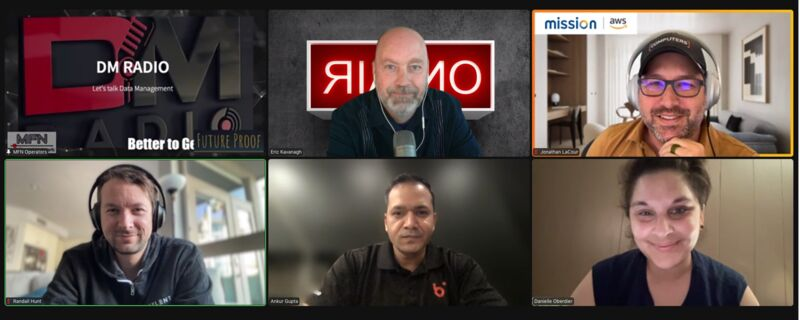 Ankur and fellow guests weighed in on a range of topics covering cloud migration strategy and provided perspective on what is lift and shift, when is lift and shift the right strategy, and what are limitations of lift and shift for modernizing data and applications in the cloud.
To learn more about lift and shift cloud migration, visit the Application Modernization solution page on Bitwise website.
Bitwise is a technology solutions provider that leverages data to enable business insights. Our breakthrough technology innovations help our global clients maximize their competitive advantage. We are the industry's most experienced and dedicated team of data professionals, focusing on Data Warehousing, Data Integration, Analytics, Business Intelligence, Big Data, Cloud and Digital Computation. We optimize value for our clients through our global delivery model and with our proprietary technology tools that reduce the time, complexity and cost of data initiatives. Together, our people and technology provide the insights clients need to continue to lead in their fields.
Founded in 1996, Bitwise is headquartered in Chicago, IL with UK office in London and global delivery centers in Pune, India. For more information, visit Bitwise at www.bitwiseglobal.com.