Get started with Test Data Management
TDM empowers test engineering with smart test data to accelerate your testing life cycle and mitigate the risk of exposing sensitive data.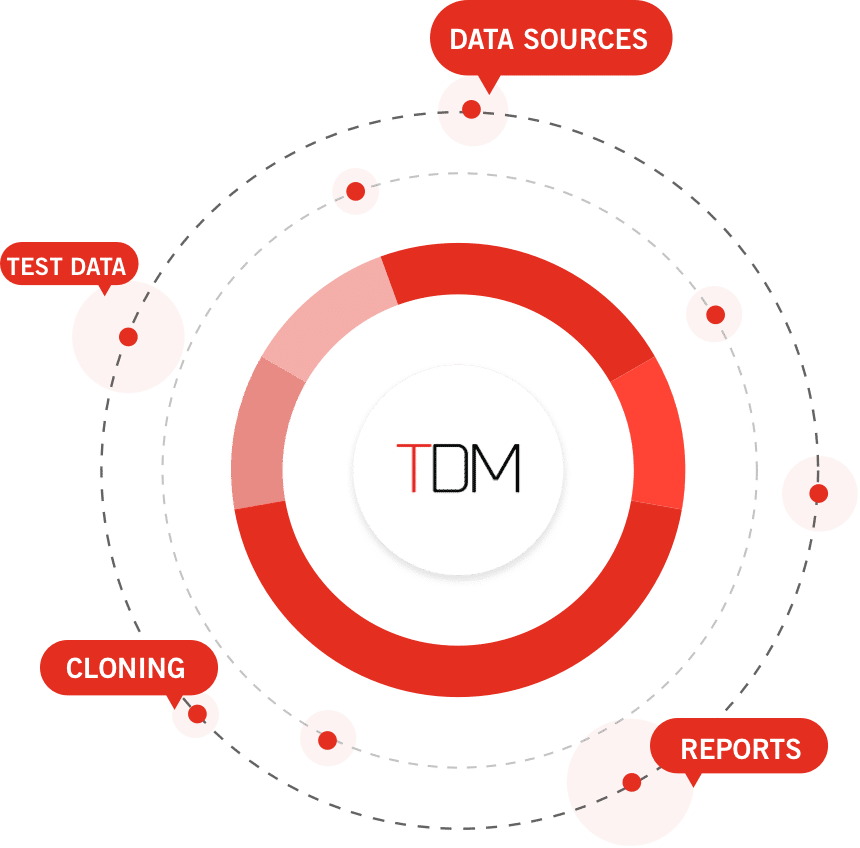 Strengthen Agile and DevOps testing strategies with TDM
Bitwise TDM is designed to automate your test data requests for on-premise and cloud environments and ensure a high degree of test coverage by facilitating the right data, in the right quantity, at the right time in all your test environments.
On-Demand Test Data Provisioning Tool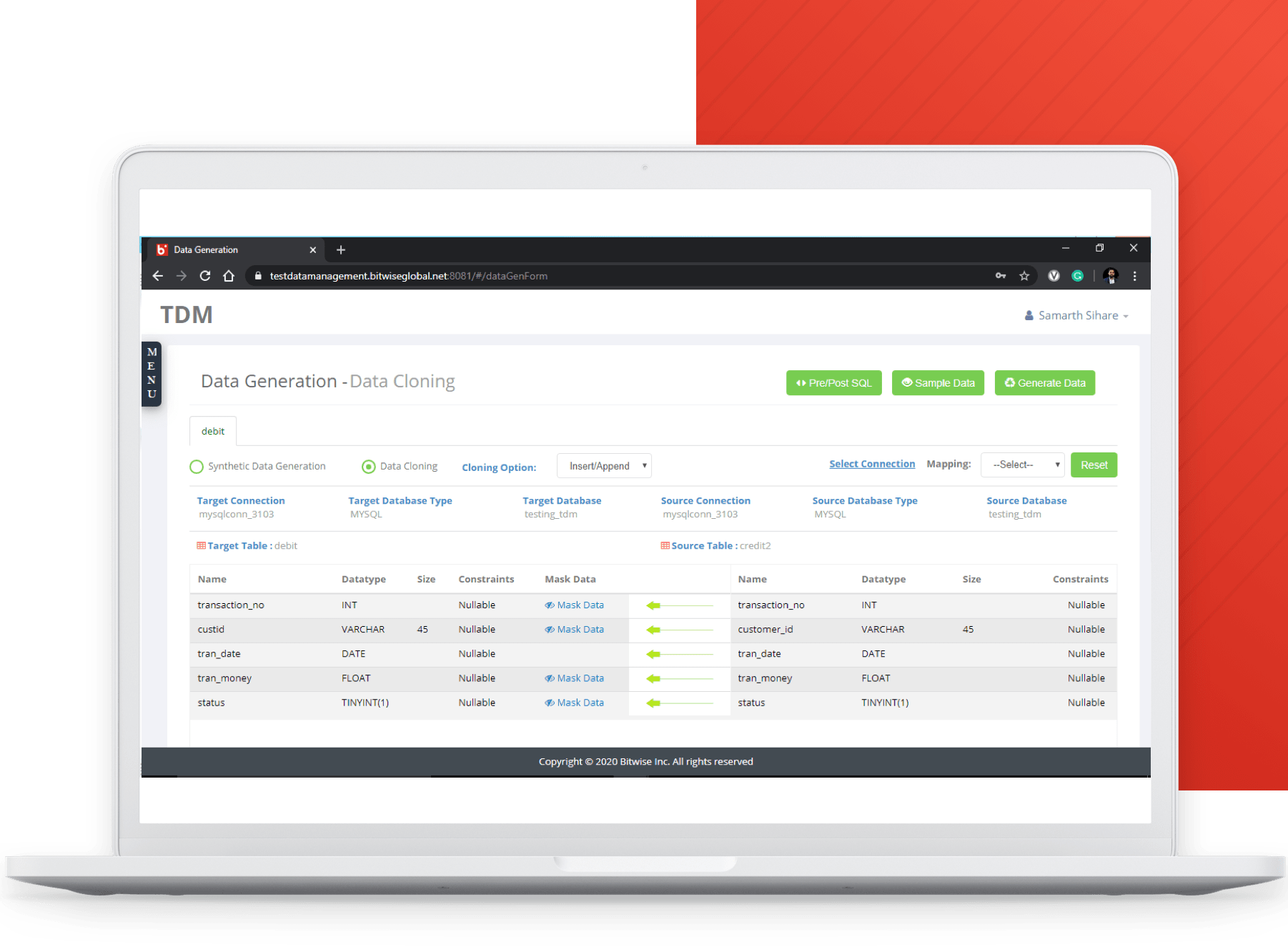 Why Bitwise TDM for Your Test Data Needs
Proven success in large enterprises
Seamless integration with Testing Suite
Empower Test Engineering with On-Demand Test Data Provisioning
Capabilities of Bitwise TDM
Test Data Management (TDM)
Bitwise TDM provides an in-built data library that includes production like sensible, mocked data which can be utilized to suffice business specific test data needs. The library can easily be extended by uploading CSV files with customized business data as per domain.
With features for data cloning and synthetic data generation, Bitwise TDM creates production-like business data suitable to provide the right test coverage. Bitwise TDM can generate realistic and reliable test data to test complex business critical applications.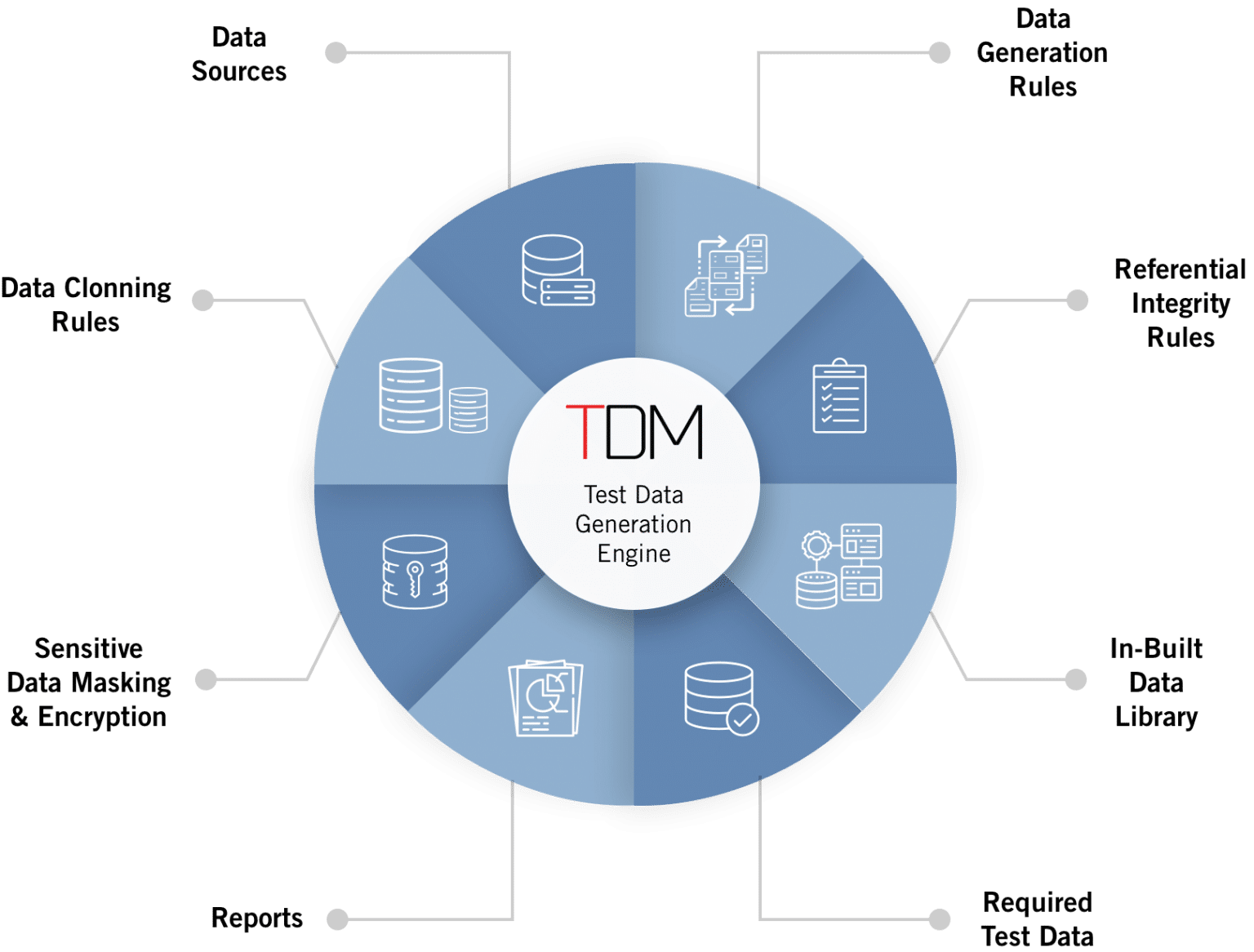 Bitwise provides comprehensive solutions for all your data projects
Digital and Application Development Solutions
Achieve speed and agility through continuous software delivery
End-to-end ETL Test Automation Platform
QualiDI provides an enterprise-wide platform for centralizing testing of one or more ETL tools, automating ETL testing from Source (any operational system) to Target (data warehouse).
Fast paced Agile teams focused on multiple API builds to deliver a quality product demand highly automated test cycles with quick, accurate results.
Ready to start a conversation?